Yin Yoga
Yin Yoga is a gentle, seated practice in which postures are passively held for several minutes. This class is an opportunity to turn your focus inward, and slowly open the body. By relaxing all muscular (Yang) effort, we allow the body's own weight to gently stretch the underlying (Yin) connective tissues. As connective tissues are stretched, movement becomes easier and our full range becomes revealed. Yin Yoga facilitates the development of a strong inner, kinesthetic sense of the body's movement capacities, and limitations. It also supports the body's healing of injury, making it an effective physiotherapeutic practice. This practice creates space, maintains and expands healthy range of motion.
Vin Yin Yoga
In these classes we will explore the opposite and complementary forces of yin and yang. Starting with a yang-style of practice, we build heat through a moderate Vinyasa flow. This stimulates the muscles; developing strength, stamina and suppleness. The class will then slow down as we come into our yin-style of practice. Longer holds will target the deeper connective tissue; the ligaments, joints, and fascia. These holds increase circulation which improves overall flexibility and enhances the flow of subtle energy in the body. This holistic practice will bring balance to both body and mind; cultivating vitality, clarity and confidence.
Yoga for Athletes
From extreme athletes to weekend warriors and everyone in between are welcome to this class. Yoga is an excellent cross-training tool for your regular workout. The benefits include strengthening and lengthening your muscles which leads to increased flexibility and better access to latent power. Heightened body awareness leads to fewer injuries, better breath control and a quiet, confident focus toward your fitness goals.
Hatha Yoga
Hatha Yoga is the very root of all yoga. Hatha stands for Sun and Moon, and it includes breath work, heating and cooling sequences, along with postures that help with developing flexibility and strength. This class aims to assist students with returning to their inner balance, relieving the stress out of mind and out of body. Every class ends with deep relaxation, leaving the students in a refreshed, energized and relaxed state.
Hatha Flow Yoga
Heated to 32 degrees Celsius, this class will challenge you to find peace and get comfortable at your edge as well as cleanse and detoxify the body. Class includes Sun Salutations, balancing, hip openers, back bends, stretching and twisting with attention to breath. Excellent for developing flexibility, balance, muscular strength and stress reduction. Open to all levels. **Note: Hot Yoga is not recommended for pregnant women, children or those with severe medical conditions. Please consult your physician
Vinyasa Yoga
The word Vinyasa in Sanskrit means "connection". Looking for that Yoga class to get you energized while helping you to build strength and flexibility? Vinyasa yoga, in which movement is synchronized to the breath, is a term that covers a broad range of yoga classes. This style is sometimes also called flow yoga, because of the smooth way that the poses run together and become like a dance. The breath becomes an important component because the teacher will instruct you to move from one pose to the next on an inhale or an exhale. Vinyasa is excellent for students who find that movement helps create a state of physical exertion and mental concentration leading to deep relaxation and steadiness after class. Expect to sweat.
Power Yoga
Power Yoga is a fitness-based Vinyasa practice. An offshoot of Ashtanga Yoga, it has many of the same qualities and benefits, including building internal heat, increased stamina, strength, and flexibility, as well as stress reduction. Teachers design their own sequences, while students synchronize their breath with their movement.
Meditation Class
Your mind does not need to be your boss. Let us show you how. In these classes we will help you build up your focus and acceptance, two valuable skills in today's world, and will help you tap into the profound wisdom available to your through your intuition and higher self. Good for both beginners and seasoned meditators alike, this class will go through various types of breathing techniques and meditation styles, including Vipassana, mindfulness, loving-kindness, and transcendental meditation, among others.
Therapeutic  Yoga
It is well known that a dedicated yoga practice will help you achieve a higher level of happiness, physical, mental, emotional and spiritual health. With a powerful focus on health and healing, stress relief and better sleep. A regular yoga class can help open up your range of motion, find more flexibility in your muscles and joints, improve digestion, encourage a deep cleansing of the body. During our regular classes, we will explore Hatha Yoga, Gentle Flow, breath work, restorative poses, moving meditation, healing visualization and deep relaxation.
Restorative Yoga
Restorative Yoga replenishes the body's energy systems, leaving you feeling nourished, well-rested and deeply rejuvenated. This class soothes the soul, and encourages the release of deep rooted mind-body tension. The body is supported throughout the practice in specific postures with the use of bolsters, blankets, blocks and straps. Restorative Yoga calms the central nervous system and invites the body to experience a deeper state of relaxation. Expect the best sleep of your life!
Yoga for New Mom- Pre and Postnatal
Prenatal Yoga
Reconnect with your body's innate wisdom. Come connect, strengthen and relax in a safe, open community of other pregnant women. This class emphasizes poses that are ideal for pregnant women, focusing on breathing, flexibility, relaxation and toning. Build the courage and strength necessary during pregnancy and labour. Work on maintaining agility that will help you recover after the birth of your baby. This class is a great way to meet other pregnant women, and to connect with the life growing within you.
All levels welcome at any stage in your pregnancy. No previous yoga experience required.
[button open_new_tab="true" color="extra-color-2″ image="default-arrow" size="medium" url="https://clients.mindbodyonline.com/classic/home?studioid=225185″ text="Sign Up for Prenatal Yoga Classes" color_override="#575264″ hover_color_override="#575264″]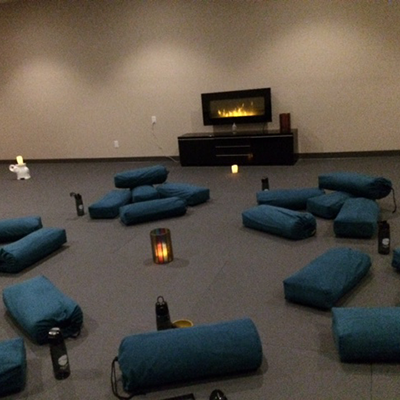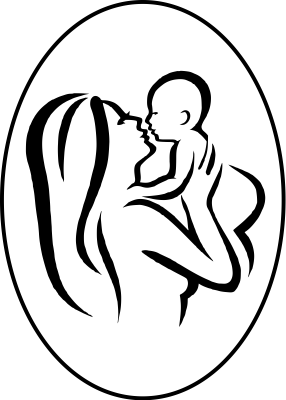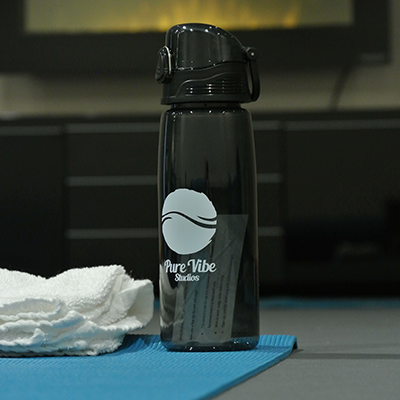 Postnatal Yoga with Baby!
Bring your baby to yoga! This is a fun community to be a part of. We love seeing your babies every week! Strengthen and restore your body and mind with other new moms and babies in this gentle, flowing yoga practice. Strengthen abdominal muscles and release tension in the hips, shoulders and upper back. Re-condition the muscles challenged by pregnancy and child birth. This class is the perfect balance of community, laughter, relaxation, and strengthening.
All levels welcome, and no yoga experience is necessary. Babies welcome until they crawl.
[button open_new_tab="true" color="extra-color-2″ image="default-arrow" size="medium" url="https://clients.mindbodyonline.com/classic/home?studioid=225185″ text="Sign Up for Postnatal Yoga Classes" color_override="#575264″ hover_color_override="#575264″]