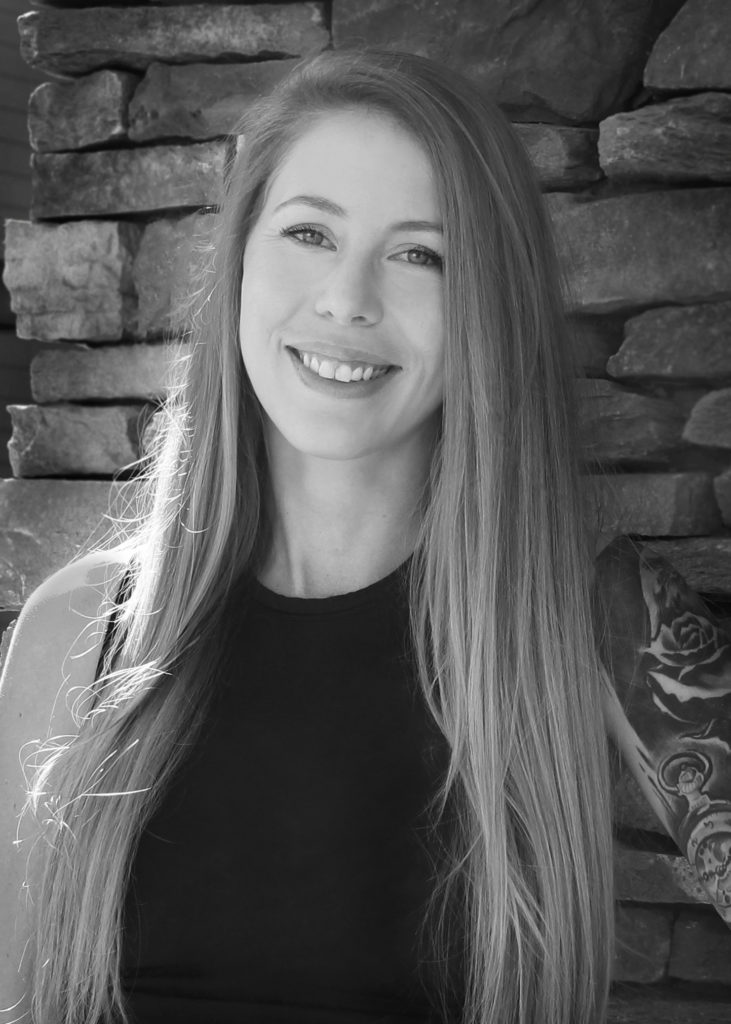 Lindsay Saville is a Registered Yoga Teacher and a Continuing Education Provider with Yoga Alliance. She first took an interest in Yoga as a teenager and later discovered the healing qualities of the practice after suffering from a shoulder injury. Determined to learn more and inspired to share Yoga with others, she traveled to Mexico to complete her 200 Hour Yoga Teacher Training at the Yandara Yoga Institute in 2012. A few years later she began her 300 Hour Advanced Yoga Teacher Training with Empowered Yoga in Edmonton, which she completed in early 2018. This program included courses in Advanced Anatomy, Advanced Philosophy, Fascia and Myo-Fascial Release, Mind-Body-Energy, Movement Medicine, Rocket Yoga, Yoga for Athletes, Postures to Prayers, and Yoga Nidra, among others. Other Certifications include 100 Hr BEology Mindfulness and Meditation, SURFSET fitness, Revkor, Rhythm Ride and Schwinn Indoor Cycling. She has a passion for teaching, with over 10,000 hours of teaching experience combined. In addition to her studio classes, working with athletes and private sessions, Lindsay is honored to co-facilitate the 200HR Empowered Yoga Teacher Trainings at Pure Vibe Studios.
As one of the founders, operations manager, and lead instructor at Pure Vibe Studios, Lindsay is dedicated to meeting her students just as they are and helping them discover ways to become stronger physically, mentally and spiritually. She approaches teaching in the same way she approaches everything in life-wholehearted, with dedication and compassion. Anyone stepping into one of Lindsay's classes can expect to be welcomed, challenged, and empowered to achieve new levels of balance and strength both inside and out.
"I encourage you to move just a little different, to be just a little different"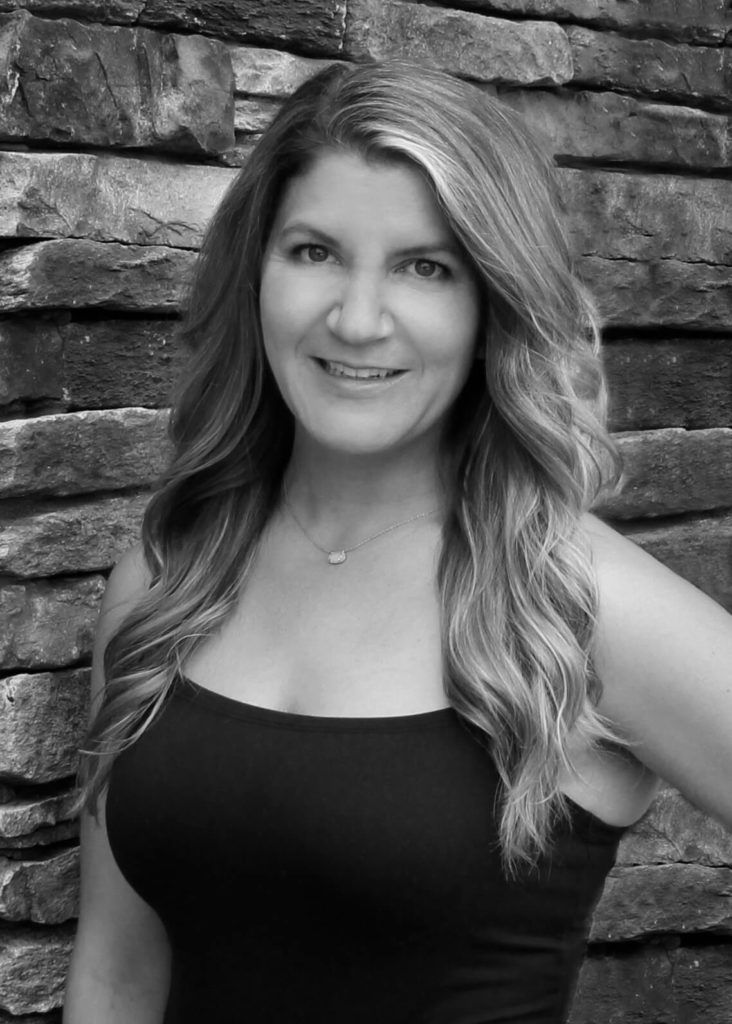 Daniela designs her classes so that students can work at their comfort level by offering modifications and relaxing or challenging variations. She received her Yoga Teacher certification in 2006 at The International Sivananda Yoga Vedanta Centre. Daniela enjoys traveling and learning various techniques and styles as her practice evolves. She focuses her classes on opening the energy channels and uses yoga, breath work and meditation as a tool to still the mind so we can connect to and discover our true nature. She enjoys learning and continuously explores various styles as her practice evolves. Personal growth is a driving force that also lead her to train in Reiki, Ayurveda, Meditation and Mindfulness. She's recently trained with Molly Birkholm to receive a certificate in Transforming Trauma with Yoga and Yoga Nidra. She loves this journey and would be happy to share it with you.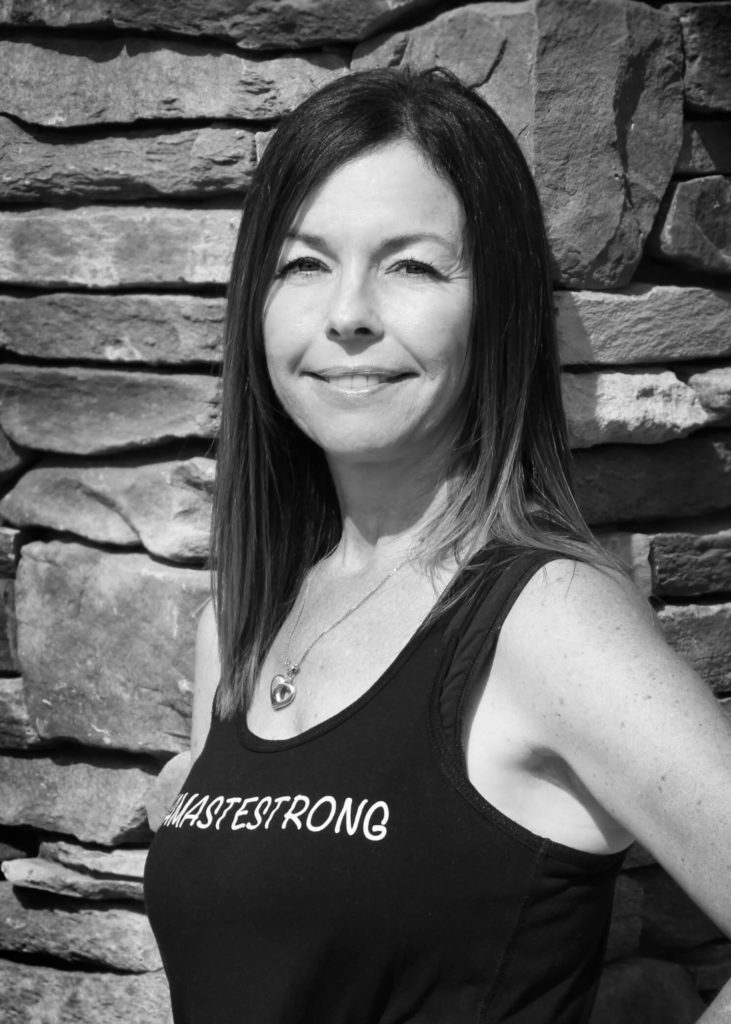 Sheri's yoga journey began over 20 years ago. She recieved her 200 hour teacher training through Gaiatri Yoga in Calgary. From there, she has been fortunate enough to study her advanced teacher training in Bali, Indonesia and Iceland. She has also taken her Restorative Yoga through MIchelle Theoret at Empowered Yoga. Yoga has become a lifelong journey for Sheri and she would love to share it with you.
Combining the physical postures of yoga with pranayama (breath work) and meditation, Sheri will focus on alignment and connecting mind with the body and soul. "Yoga is the human quest for remembering our true nature, our deepest selves'. Her classes aim to be thought provoking, fun and an opportunity for you to connect with your deeper self.
In Sheri's class....know that there is a place for you! Be prepared to sink deep into your heart, to challenge your mind and to stretch your body. All levels are welcome!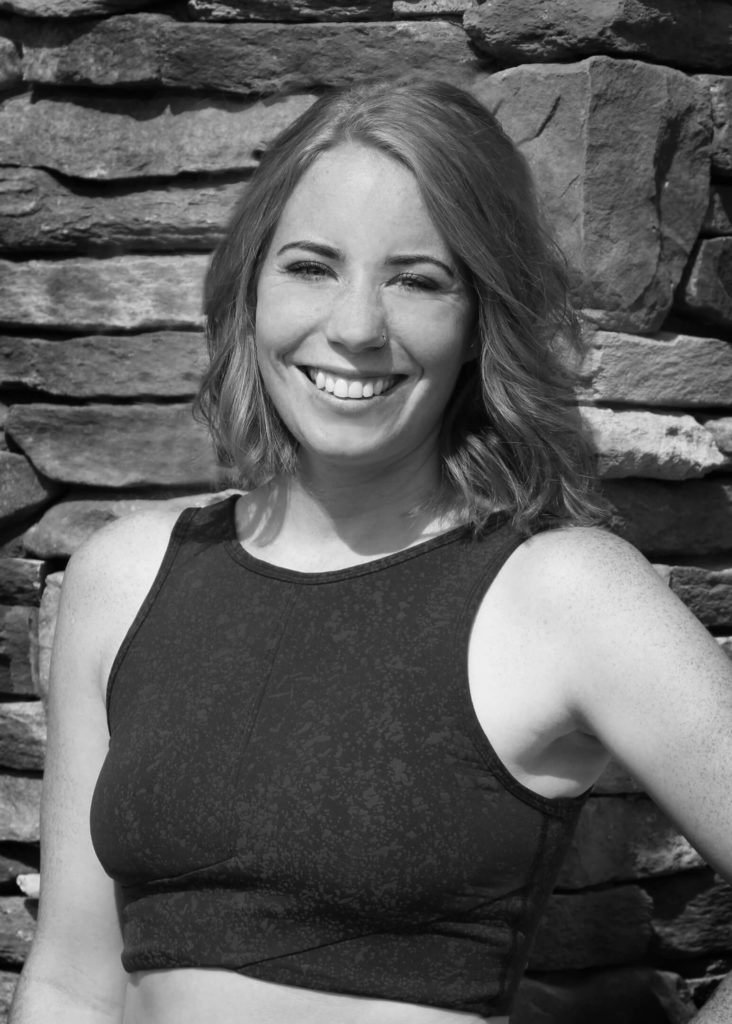 Born and raised in Saskatchewan, Miranda started practicing yoga in 2008. Like many others, she saw yoga as only a physical challenge at first. She used her practice as a way to keep her strength and flexibility after she had graduated and wasn't dancing as much. As Miranda continued to practice she not only noticed her body changing but her mind as well, her strength began to grow and her mind became decluttered In 2010 Miranda traveled to Todos Santos and received her 200hr yoga teacher certification from Yandara Yoga Institute and in 2016 she received her Evaluation of Flow certification from Empowered Yoga. Miranda's extensive dance training has taught her body awareness, but her yoga training has taught her body appreciation and to appreciate all that life has to offer. "It is though alignment of the body that I discovered the alignment of my mind, self, and intelligence." -B.K.S. Iyengar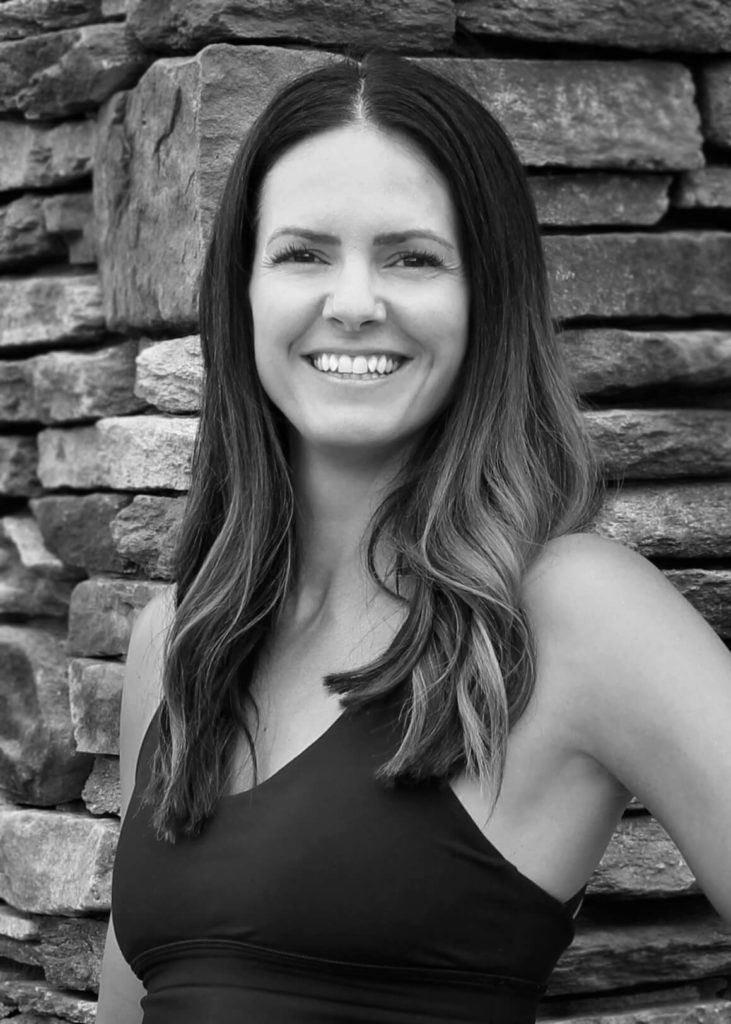 As a resident of Lloydminster all her life, Linsey began her yoga journey in 2009 with a need and curiosity for deeper self-discovery. She soon began to feel a freedom of body and mind she never encountered anywhere else. Two years later her passion for yoga and a need for a more permanent change in her life took her to Bali, Indonesia where she received her 200 Hr YTT with Radiantly Alive. As she realized everything in the world constantly changes there is one thing that always remains the same, the true self. She loves helping others within their practice and growing together in awareness and understanding.
200 Hr YTT of course and PFIC AYF-1 (Aerial Yoga Fitness) Continuing Education with Empowered Yoga, Yoga Nidra and Restorative Yoga.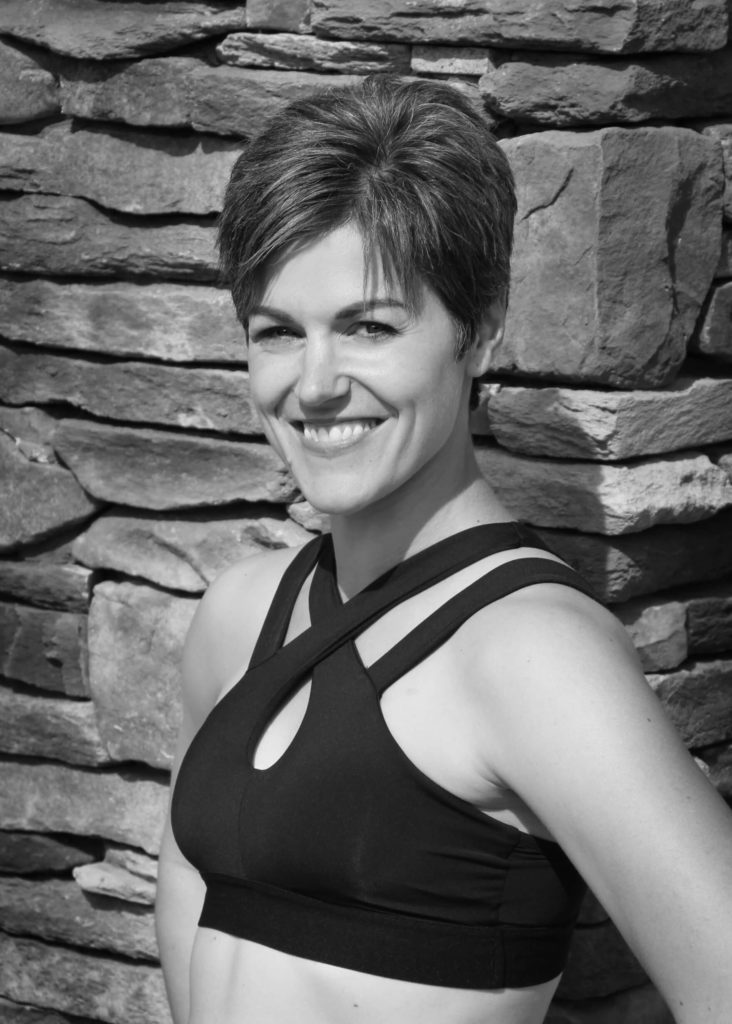 Alissa went into her first spin training weekend hurting and extremely lost; there were parts of herself she did not know if she would ever see again. In that training she sat quietly in the back corner feeling very unqualified to be there.
If anyone knows Alissa, they know how crazy that is!!! She is not a quiet, corner-sitter! Stepping on that bike and putting on the microphone allowed her to step out of her daily life and pour herself into something new - build a new energy and passion. It helped open up doors to the parts of herself. She couldn't find and it re-awakened an energy and zest for life that now carries into everything she does.
Spin is so much more than just a workout. It allows each individual to ride at his/her skill level and to find their own challenge. It pushes physical limits and builds mental strength/character at the same time. And who doesn't love a wicked playlist at the same time??
Spin has done more for Alissa than she ever could have imagined, and she is so thankful for the opportunity to share that with all of you!!!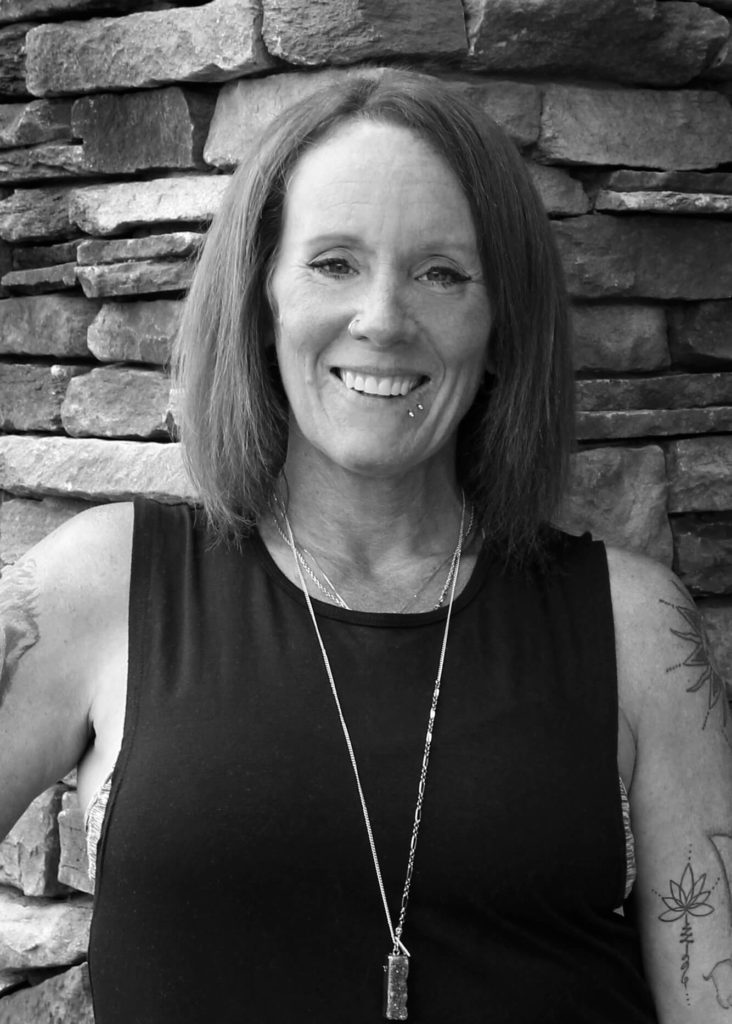 Paula's personal practice is Restorative and Therapeutic Yoga. Her goal is to make Yoga accessible to all ages and all bodies. As a Reiki master Paula truly believes in the mind, body and soul connection. Once we quiet the mind, we can hear the messages from our body and begin to heal ourselves on all levels.
Paula completed her 200HR Yoga Teacher Training through Empowered Yoga in Edmonton.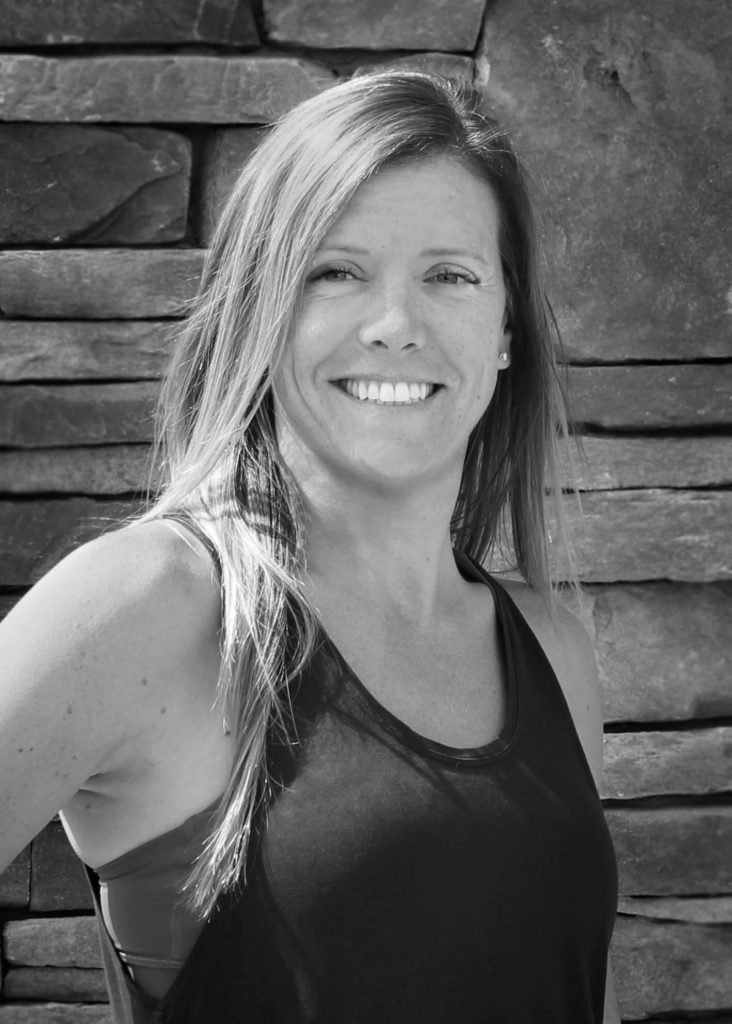 Lanna is a registered RYT 200 Yoga Teacher and certified in indoor cycle. She began her yoga journey with the practice of meditation when she was going through a tough time in her life. But she didn't realize meditation is a part of yoga. Like many people she believed yoga was only on the mat, the physical practice of yoga. She had mostly done cross fit, boot camps and weight training and thought yoga would be no problem at all. She found it difficult to get the courage to try something new but found out how worth it is in the end. She is constantly searching for a balance in life and is continuing to learn on and off the mat how important it is just to "be". With the many options and styles of yoga there is one for any mood or any person. Lanna believes yoga is a great addition to her life for the mind, body and spirit.
Lanna loves to learn and loves to share with others, so she feels teaching yoga is perfect, because every class you have an opportunity to do both. She completed her 200 RYT in December 2017 at Oasis Hot Yoga. Lanna has been continuing her education with Empowered Yoga taking Joint Communities and Movement, Philosophy, Mind Body Energy, Postures as Prayers, Advanced Anatomy – Fascia and Movement, Restorative and Movement Medicine – Sequences. She became a certified indoor cycling instructor in April 2019. She looks forward to meeting you wherever it is you need to be, whether it is on the mat or on the bike.
"Just be, right now, here; and breathe. Stop questioning every little thing, stop analyzing how it should be and let go of the control you hold so tightly onto: and begin to trust the magic of yourself." Nikki Rowe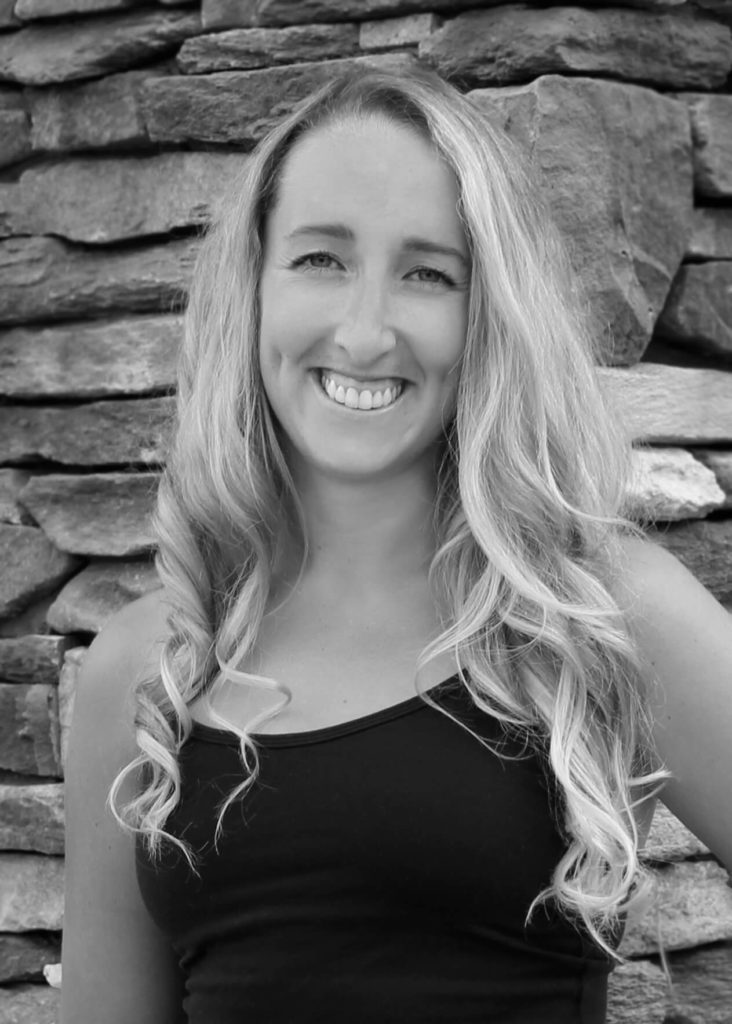 Nicole has been certified to teach Revkor for a little over a year, but she has been a part of the Pure Vibe family for over three years. When Nicole first started Revkor she instantly fell in love with everything about the resistance training! she loved how she felt after completing workouts and how her strength, balance and flexibility had greatly improved.
Teaching Revkor has allowed Nicole to express her passion for not only teaching, but helping others find and celebrate success and the confidence to create and crush their goals. In one of Nicole's Revkor classes you can expect a whole lot of smiling, a welcoming and uplifting class environment, a great workout as well as many options to help you reach your goals and feel comfortable! She is honored to be teaching Revkor at Pure Vibe, to be able to share her experiences, passion and all the many benefits of Revkor with others!
Hope to see you soon on the bands!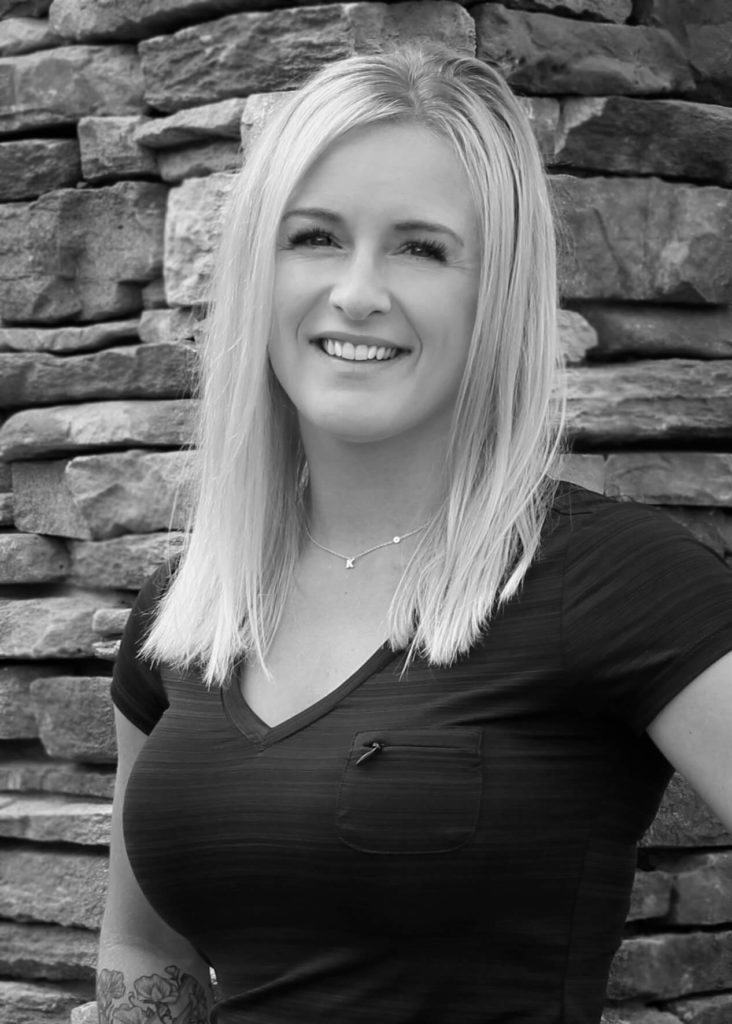 Lyndee began practicing yoga more regularly after having kids as a way to stay active and challenge herself. After joining the Pure Vibe family she was introduced to Revkor and loved it! The challenge and the assistance of the band system with well-developed sequences sparked an interest and she was soon training and instructing. The opportunity arose to take the 200 hour yoga teacher training at Pure Vibe Studios and she jumped on it. Giving her deeper knowledge and appreciation of the ancient practice of yoga. In her classes you will drop out of your mind and into your body. Come join her at the bands or in the yoga studio!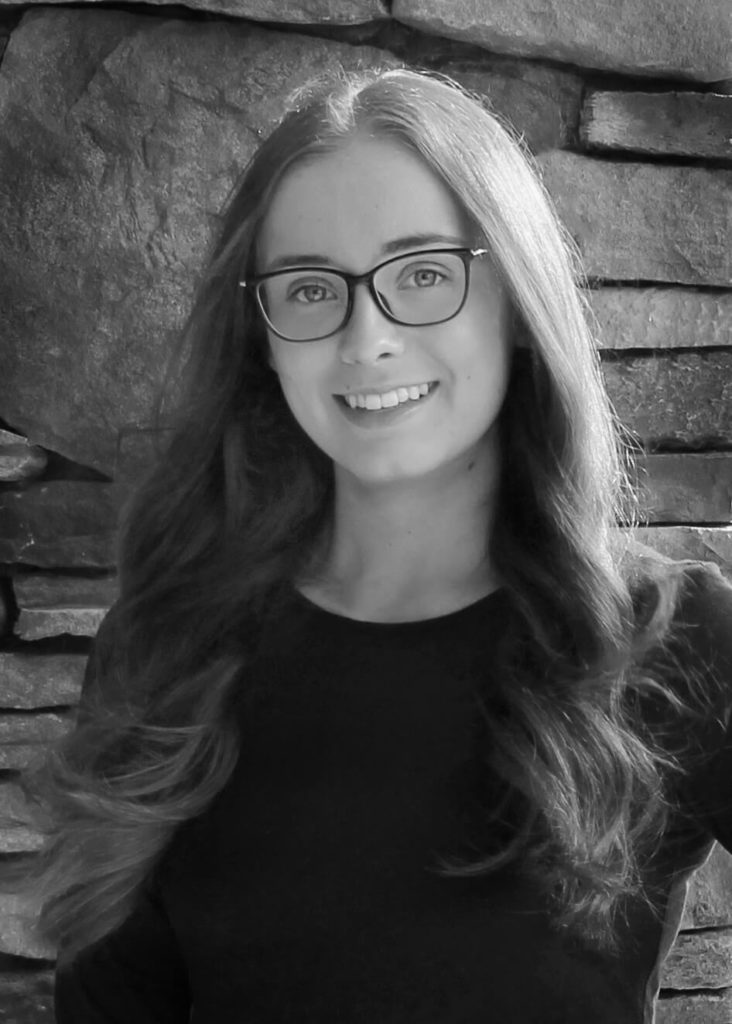 Haley began her Yoga Journey in 2016 here at Pure Vibe with hopes of starting a healthier more active lifestyle. As her body became healthier, she soon realized her yoga mat was also a place to just breath and let go of stress. Haley became fascinated with the mind body connection, and the effects daily living and stress had on her own body. She decided to take her first year of massage therapy to broaden her knowledge of how the body worked. Haley enjoyed helping people release tension, giving them an hour to just relax without cell phones, television, and chatter. It was very rewarding seeing the difference in people when they came into the massage and when they left but it took a toll on her own body. She needed to find a new way to help people feel good and what better way than teaching yoga. Yoga allows Haley to melt into her mat and leave with a feeling of refreshment and strength. That feeling is so powerful for her she wanted to be able to share it with others. Haley decided to take her 200- hour teacher training through Empowered Yoga in Lloydminster with Lindsay at Pure Vibe Studios. Haley invites you to notice the release of your tension throughout the class and hopes all students leave with a sense of strength and mental clarity. "The body benefits from movement and the mind benefits from stillness." –Sakyong Mipham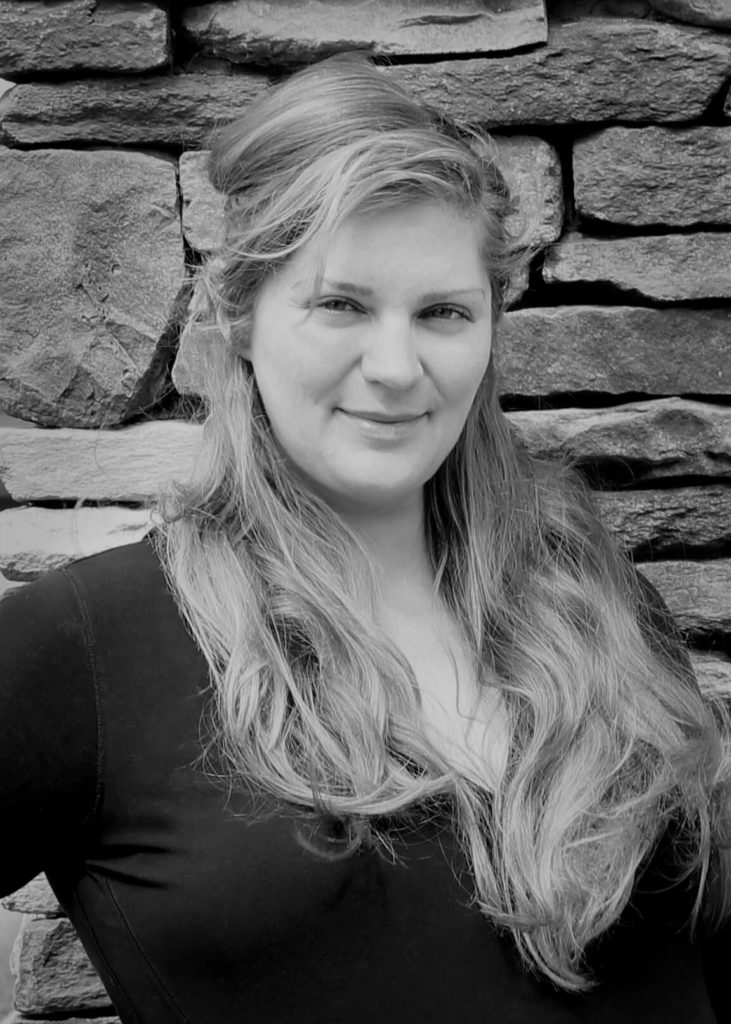 Originally from Calgary, Sarah's yoga journey started in 2010. After accepting a receptionist position at her local studio, she completely fell in love with everything yoga and healthy living. Discovering endless possibilities within the self and truly learning how to love oneself is what drew her to eventually become an instructor in 2012. After completing teacher training, her enthusiasm kept growing. The drive to learn led her to teach and travel all over New Zealand, Australia, Indonesia and India. Back on home soil, the driving force in her life is to share the knowledge and experiences given to her with others. It's not about fitness or flexibility, it's about learning who you are and what you are truly capable of. ANYTHING IS POSSIBLE.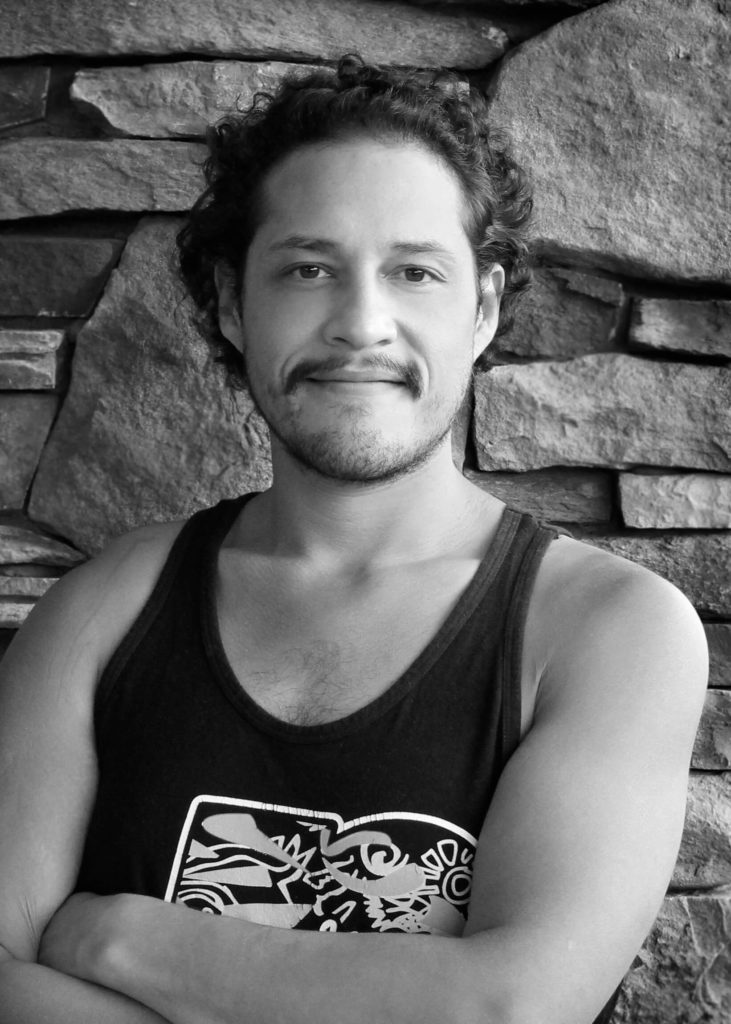 Dusty's yogi journey began in April of 2014 and from there he continued to practice Yoga until deciding to do more training in Mexico, December 2014 at the Yandara Yoga Institute which consisted of a 16 day program including the practice of techniques of Asana, Pranayama, Meditation, Chanting, Anatomy, Physiology, Yogic Philosophy, Ethics and Life-Style and Teacher Practicum.
What drew Dusty to Yoga was that he wanted a new challenge, what he found was a lifelong practice filled with joyfulness and wholeness.
The reason Dusty started to practice Yoga was to create more balance and harmony continuing to expand his awareness. Yoga has shown him to be a great healer from calming the mind to taming the body, finding more control each day deepening his connection with all life everywhere, which has shown him many paths leading to peacefulness and happiness.
200 Hour Yoga Teacher Training – Yandara Yoga Institute
Reiki Level 1 and 2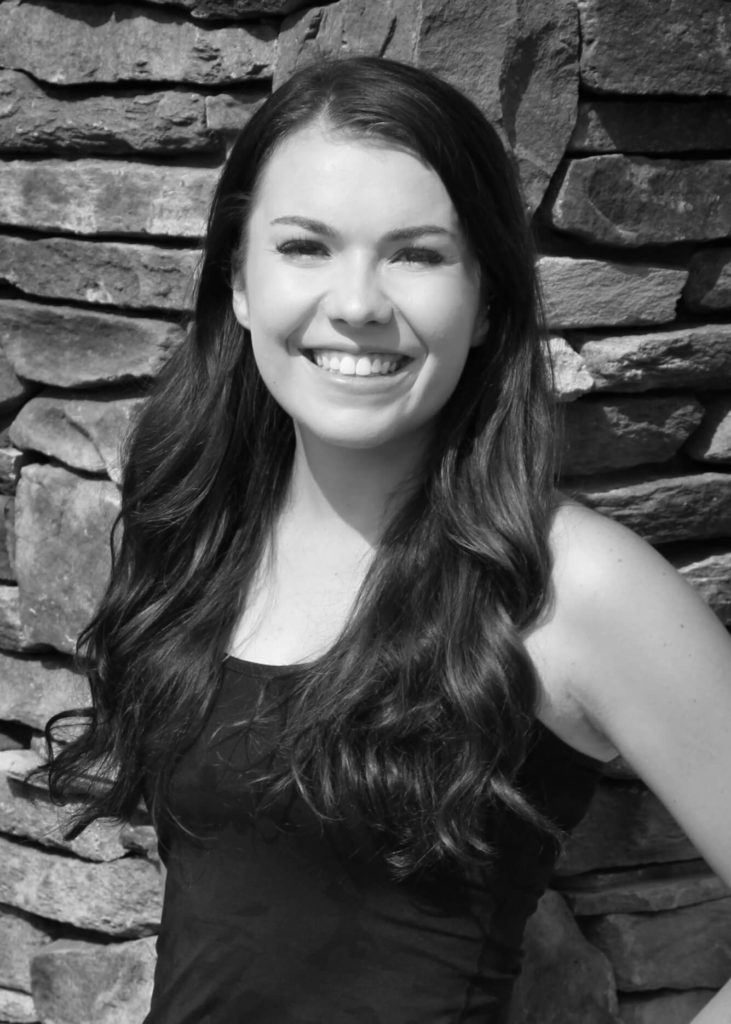 Shay first started attending spin classes 3 years ago and quickly became hooked. She fell in love with the motivation you receive from the team atmosphere. Together with her love for music, sweaty workouts and dance parties, teaching at Pure Vibe encompasses all of Shay's passions! Inside the studio walls is a space for pushing boundaries and pumping ourselves full of energy and positivity. Her classes will leave you sweaty but also with a big smile, no one ever said that hard work couldn't
include a few laughs along the way!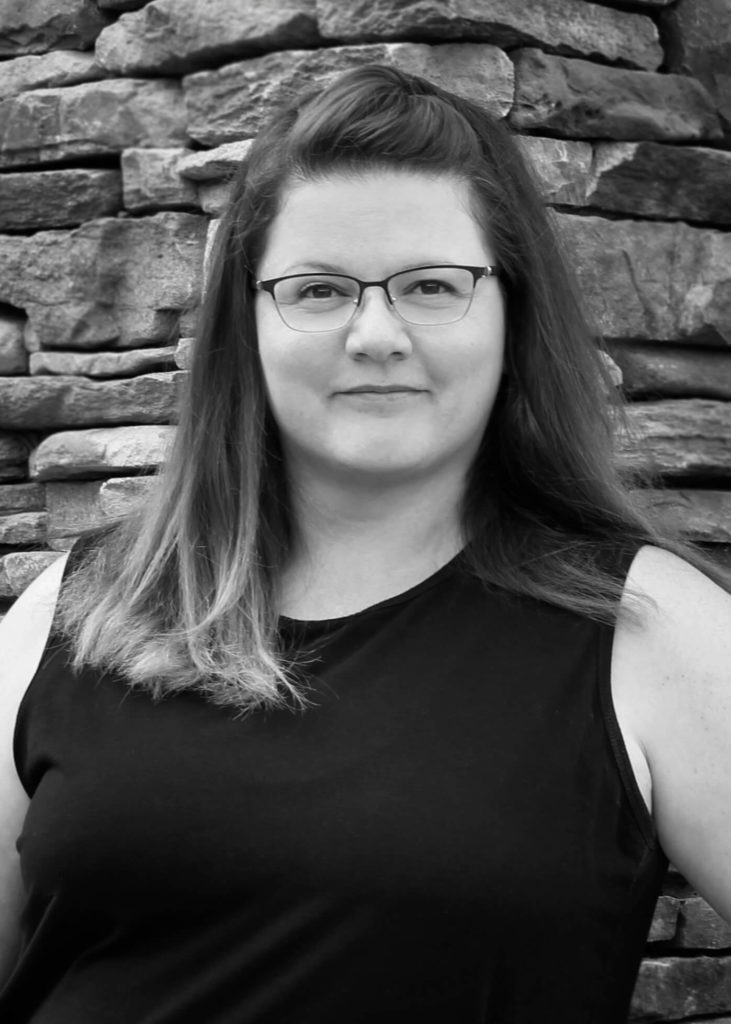 Michelene is a registered yoga teacher (RYT-200) with Yoga Alliance. She began her Yoga journey by attending group classes in her early 20's as a way to stay active. Years later, as she began practicing meditation and various styles of yoga, Michelene realized that this practice was more than just exercise. Yoga became a pathway to self-care and self-exploration.
During this period of self-reflection, Michelene began to have a vision of sharing Yoga with others. Being an abundant-bodied person, she knew that some things can feel inaccessible to people because of their size or abilities. She also knew that the benefits of a Yoga practice are universally important and the practice itself is much more accessible than most people realize. From these realities, she created a vision of becoming a Yoga instructor so she could show people of all sizes and abilities that Yoga is for them.
In January of 2019, Michelene took her first step toward realizing this vision. She registered for the 200 Hour Yoga Teacher Training program which was offered in Lloydminster through a partnership between Pure Vibe Studios and Empowered Yoga. After countless hours of study and practice, Michelene graduated from the program and began her journey as a Yoga instructor.
Michelene's intention as an instructor is to provide a Yin-like experience to those seeking balance in our Yang-like culture. Her teaching style is influenced by Slow Flow, Restorative and Yin Yoga. She believes that all anyone needs in order to start a Yoga practice is an open mind, courage to be vulnerable, and a safe space in which to learn. Anyone who is ready to step out of their comfort zone and onto the mat will be greeted with gratitude and kindness in a judgement-free space. Michelene invites you to explore the benefits of a Yoga practice for yourself, believing as B.K.S. Iyengar said, "If you can breathe, you can do Yoga."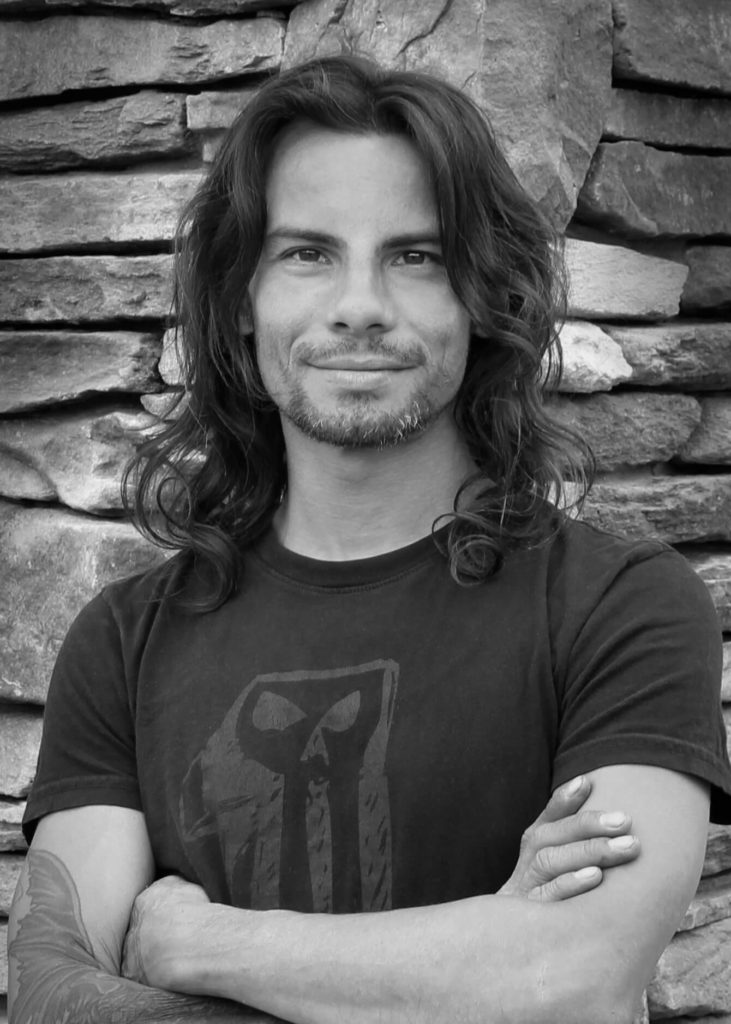 Kelly completed his 200 hour Yoga Teacher Training in 2019, right here at Pure Vibe Studios.
Drawing upon an extensive background in Martial Arts, Kelly is able to offer his students a teaching style that is both dynamic and unique. Working mainly within the principals of hatha, power and slow flow as well as restorative yoga, his practice seeks to take us to the edge and push the limitations within ourselves while strengthening the connection between our body and mind.
"He who conquers himself is the mightiest warrior"
-Confusious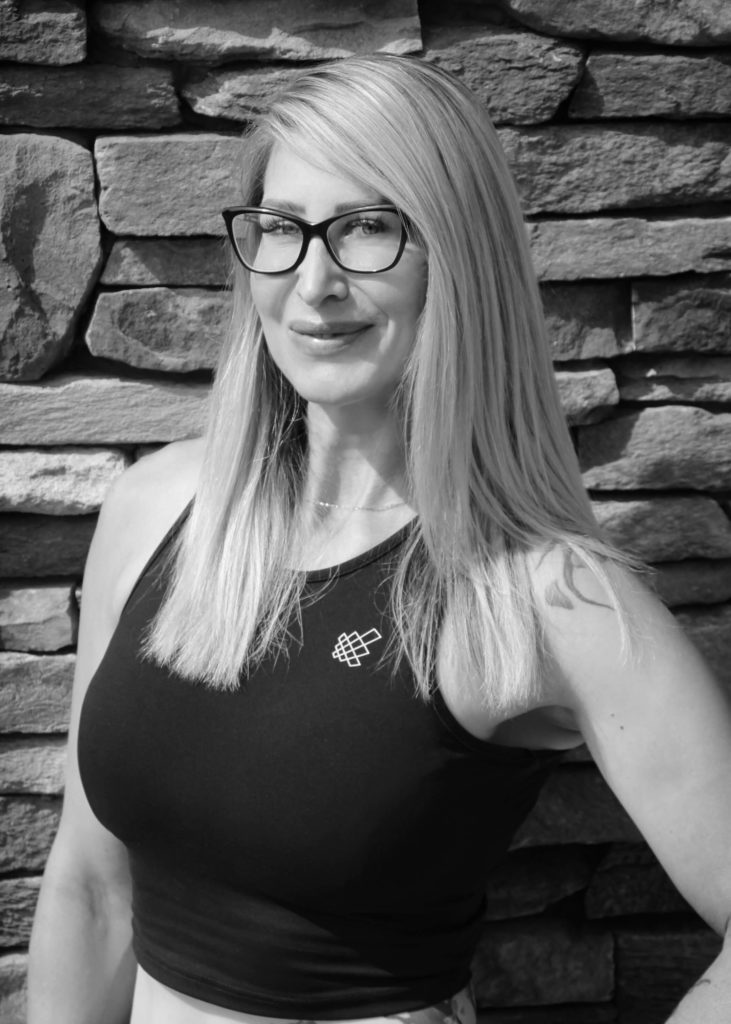 Stacy has a love for fitness in all its shapes and forms. From training to run a half marathon, Olympic weightlifting, competing in Crossfit and now Indoor Cycling. As long as Stacy's heart is pumping, she is happy.
She found herself hooked after taking her first spin class. Not only did she find it is was a fun and great workout but challenging too!
Sweating on the bike to awesome beats is one of her favourite places to be.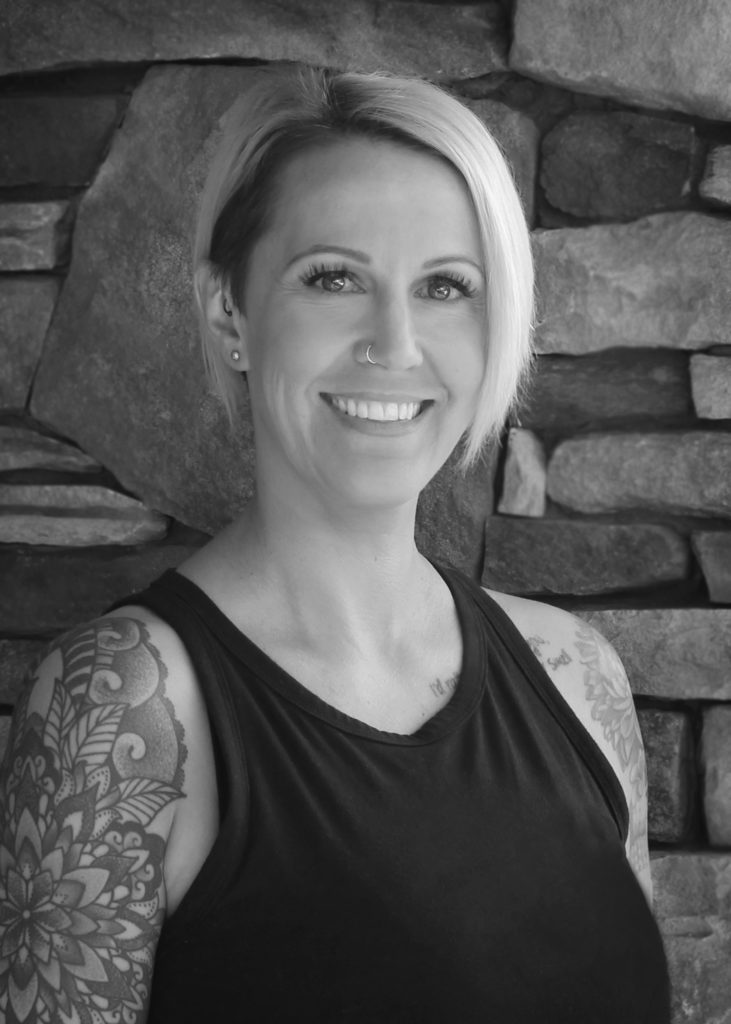 Brianne's spin addiction started over 20 years ago. The minute the music started pumping and the endorphins started rushing, she was hooked. She got certified in spin and group fitness in 2010 and never looked back. She lead classes through 3 pregnancies (the last with twins!) and lots of ups and downs in life.
Her love for music has always been the driving force behind her classes. She believes that music is one of the reasons we can push ourselves to limits we never imagined possible. She has frequently described herself as 'music obsessed' - constantly looking for fresh new tunes for her playlists which she claims she never uses twice! A mother of 4 and a business owner, spin has always been her escape. She strives to motivate others with her energy and music to feel the same. Her hopes for every class is that you feel her passion, and to develop your own passion too!
After class she is hoping you are left feeling hyped, happy and ready for a high five!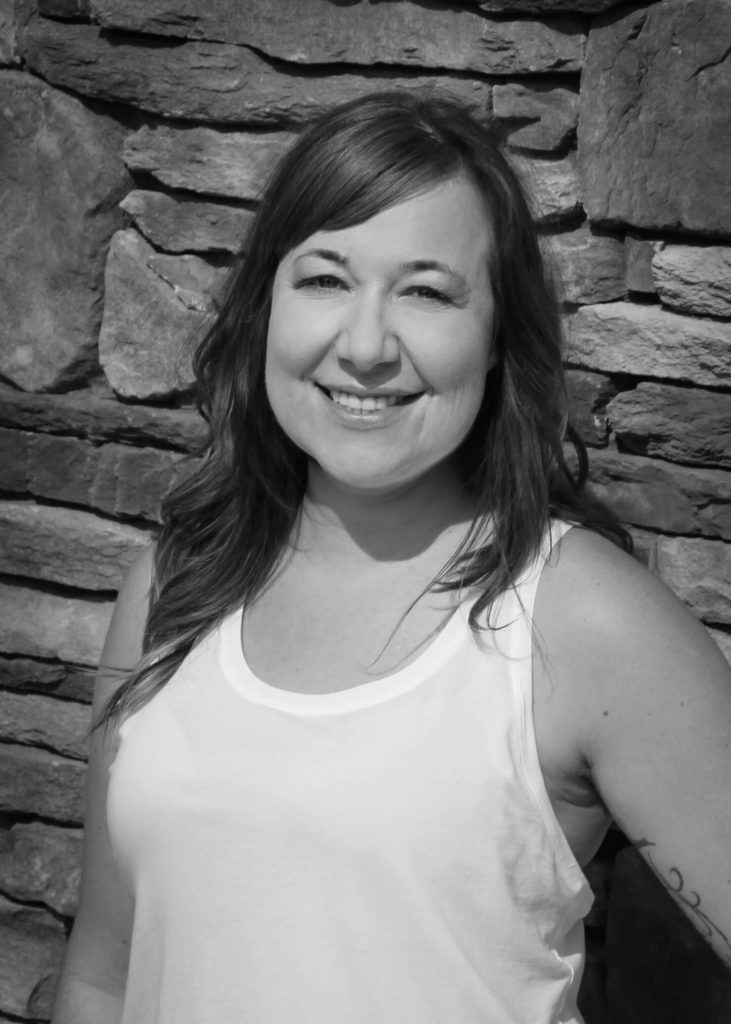 PEH Instructor, Sound Healing Practitioner, & Astrology Chart Reader
Join Tara on your own personal journey into well-being. Dive into self-care and allow yourself this time you so knowingly deserve. Allow Tara to guide you through an incredible meditation by gently opening your Heart and Crown Chakras to bring on inner peace and leave you feeling grounded and loved.
Tara's journey into Meditation and Pranic Energy Healing (PEH) began in 2015. One of her personal goals was to feel centred throughout life's everyday stresses and ultimately find inner peace. After completing her PEH among several other trainings and practicing for the last four years, Tara now understand the true importance and value of meditation. She is here to offer you guidance in finding this truth for yourself.
Tara invite you to attend her class and see the value for yourself. She offers a safe space for you to take time out of your busy day and schedule some time to focus on your own needs.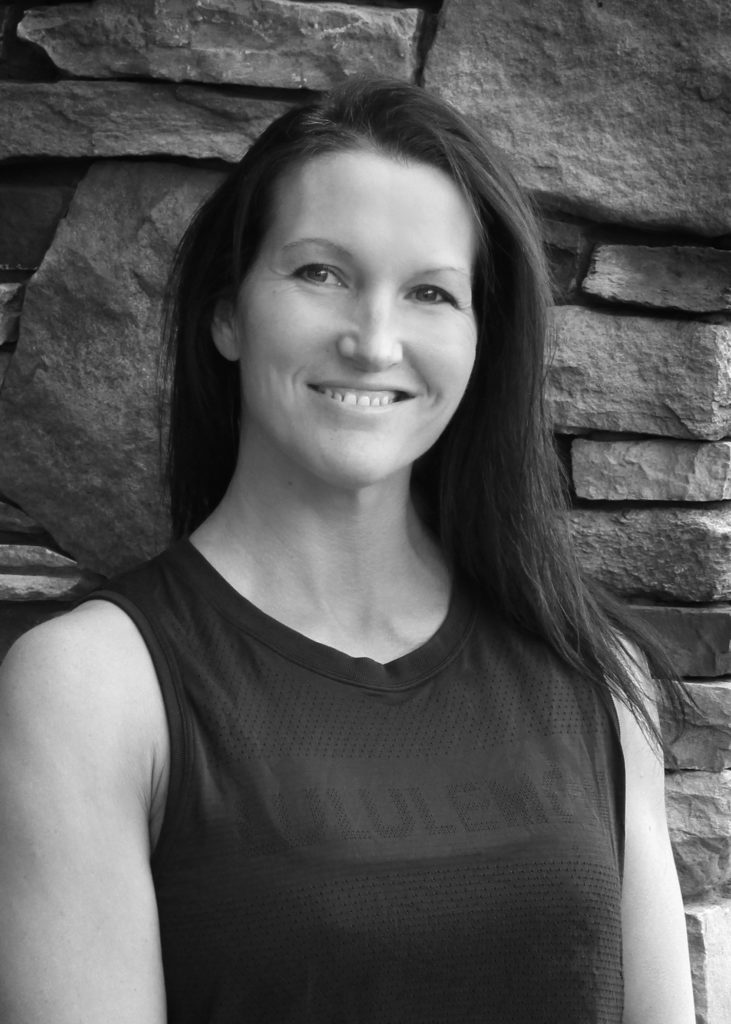 Jennifer is an Authentic Spin Level 2 Instructor; ISSA CFT (5 years); amateur bikini competitor; entrepreneur; published fitness model; Wife of 20+ years and Mom of 3. One of her main goals as a professional in the fitness industry is to encourage her clients to reach their utmost potential and learn about their limitations and how to adapt their lifestyles to succeed.
Jennifer knows that cardio compliments weightlifting perfectly and has been teaching Spin for 3 years. Leading Spin classes is one of her favourite places to be outside of the gym! Planning each individual playlist is one of the most enjoyable parts of her day! There is no need to fall into the same old rut with music! Exploring different genres and decades for the ultimate variety helps keep each class fresh and challenging! Jennifer also knows that constantly challenging your body and mind will help you reach your fitness goals faster and loves mix her classes up from Pure Ride30/50 to Pure HIIT (High Intensity Interval Training); to Pure Endurance. All 3 varieties allow progression and make it easy to see your own development as an athlete and rider.
Jennifer can't wait to meet you and hear about your fitness journey whether you are just beginning or a lifetime athlete, everyone's story is unique and important, and she'd love to be a part of yours!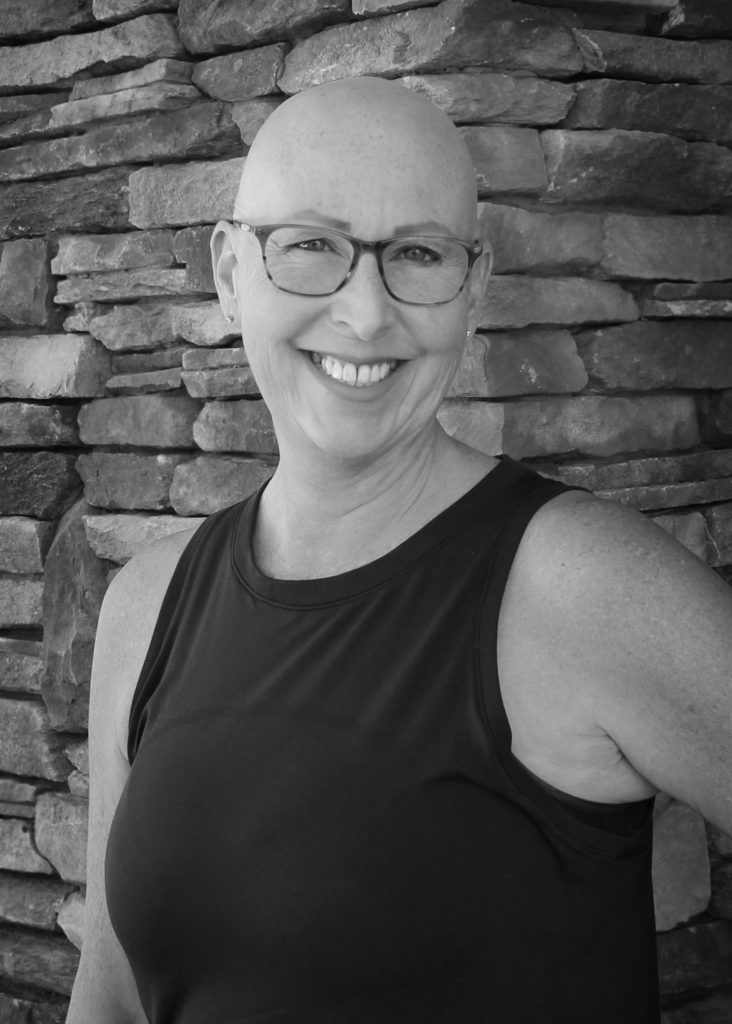 I was drawn to the practice of Yoga as a tool on my journey of Self-discovery. Yoga has taught me to find gratitude in everything especially the most difficult situations and to have a true appreciation for myself. In a desire to share this with others and show that yoga is assessable to everyone I took my 200 HR Empowered Yoga Teacher Training at Pure Vibe Yoga Studio in 2019.
Having explored many types of physical fitness over the years I learned that you don't have to practice vigorous exercise, which can be very hard on your body, to achieve noticeable results. Slowing down and stepping to your edge, while listening to your body leads to strength with the extra benefit of creating space, opening opportunities to make empowered choices, on and off the mat.
I will encourage students to slow down a little with Slow Flow, Restorative, Yin, and Therapeutic inspired classes.
I look forward to expanding my practice and knowledge with further specific training in my future.
See you on the mat.
"It is through the alignment of the body that I discovered the alignment of my mind, self, and intelligence." BKS Iyengar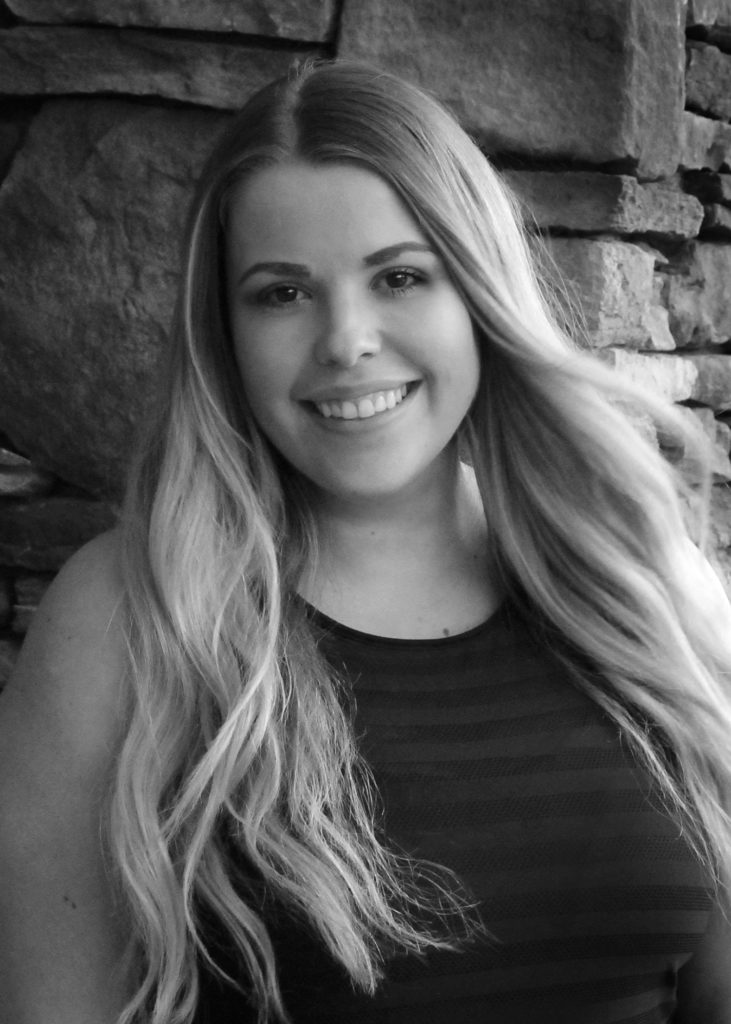 The first time Skye went to a spin class she knew she wanted to be an instructor. Being a high school teacher she is familiar with having to motivate people to push past their limits to reach their goals. She understands that life gets busy so she loves that it's a quick 50 minutes where you work hard and feel accomplished after. She enjoys it being a space where you can escape from the busyness of life and forget that to do list for the class. She loves a team environment and likes the build everyone up.
Skye hopes to help you reach your goals and push past your limits to leave you feeling proud and accomplished and little bit sweaty.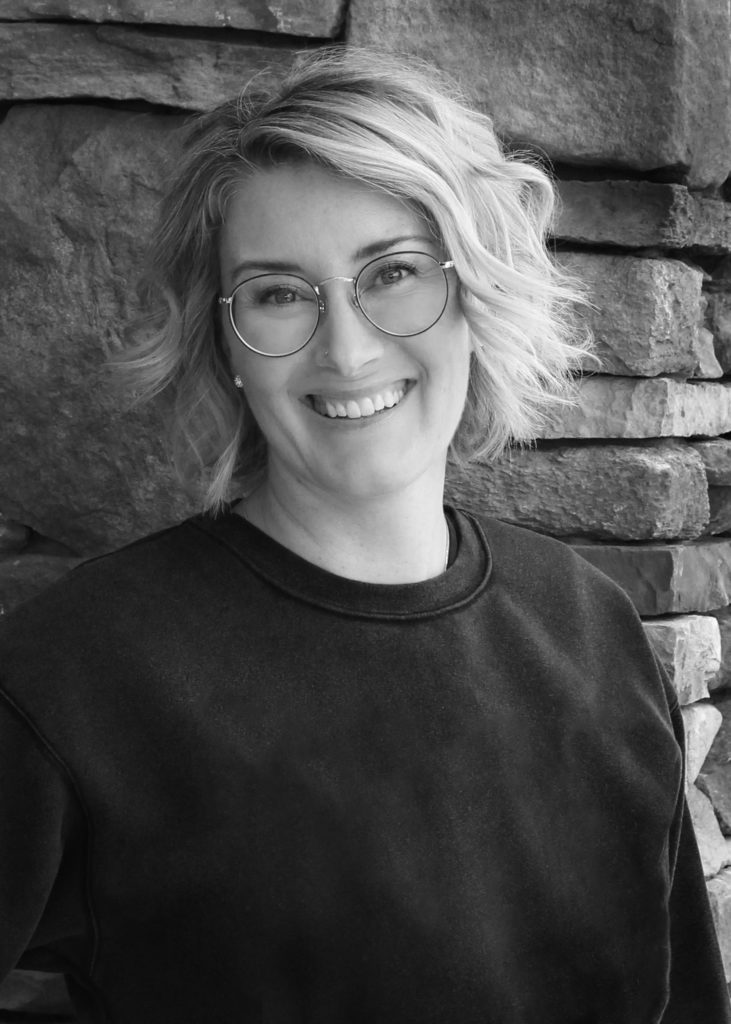 Christy is one of our newest spin instructors, completing her training after falling in love with it years ago! Using spin to connect to herself, but also to music, fun & freedom is her motto & strives to pass that excitement on to those who attend her classes!
Christy has also completed her yoga training with a deep love for the time she spent in Vancouver diving in to the yin practice. She has found that the yang of spin is such a great compliment to the yin of a yoga practice!
Christy's deep love for learning has led her down many creative paths, discovering ways to explore mindfulness, intention setting, community and the power of the written word. More recently, through the enneagram and expressing herself through artwork. Check out her tattoo the next time you see her!
Christy is also a long time resident of Lloydminster and stays busy with her active family! You can find Christy here on Tuesday mornings and online @thechristylife.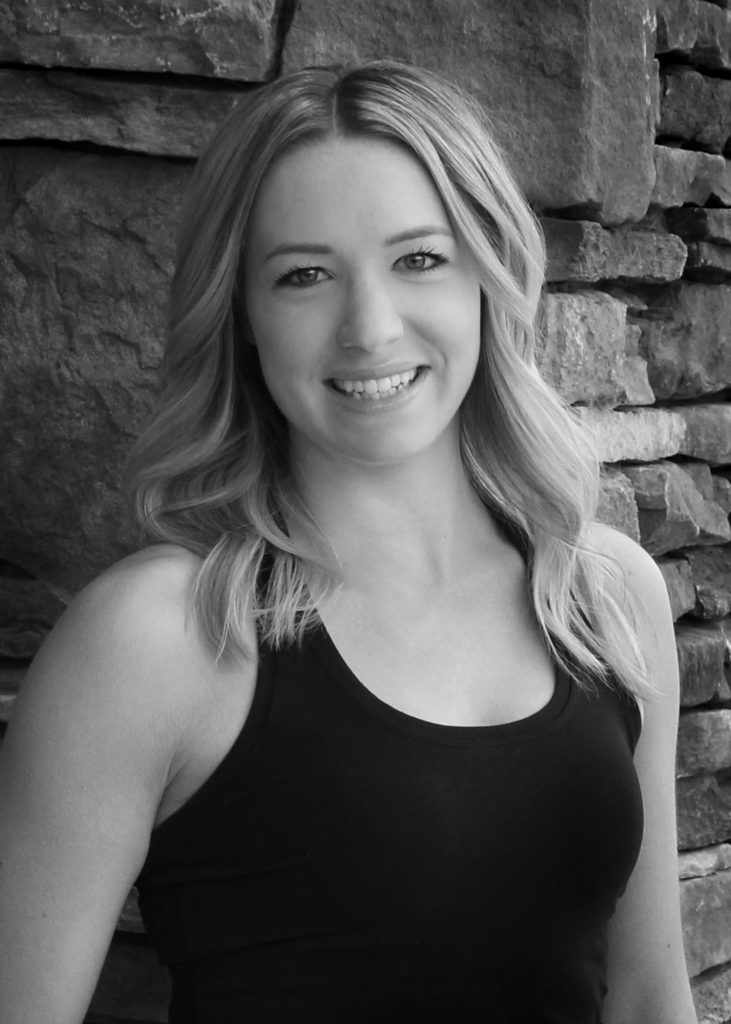 Brooke attended her first spin class 4 years ago and instantly fell in love with the high intensity workout on the bike. She has always had a passion for music and fitness and spin encompasses both. Brooke strives to live a healthy lifestyle and spin is one of the ways she has found that leaves you sweaty, out of breath, and with a strong feeling of accomplishment. Spin classes allow you to work out at your fitness level while still being a part of a strong group environment. Brooke is excited to help you crush your goals on the bike and help you push past your limits!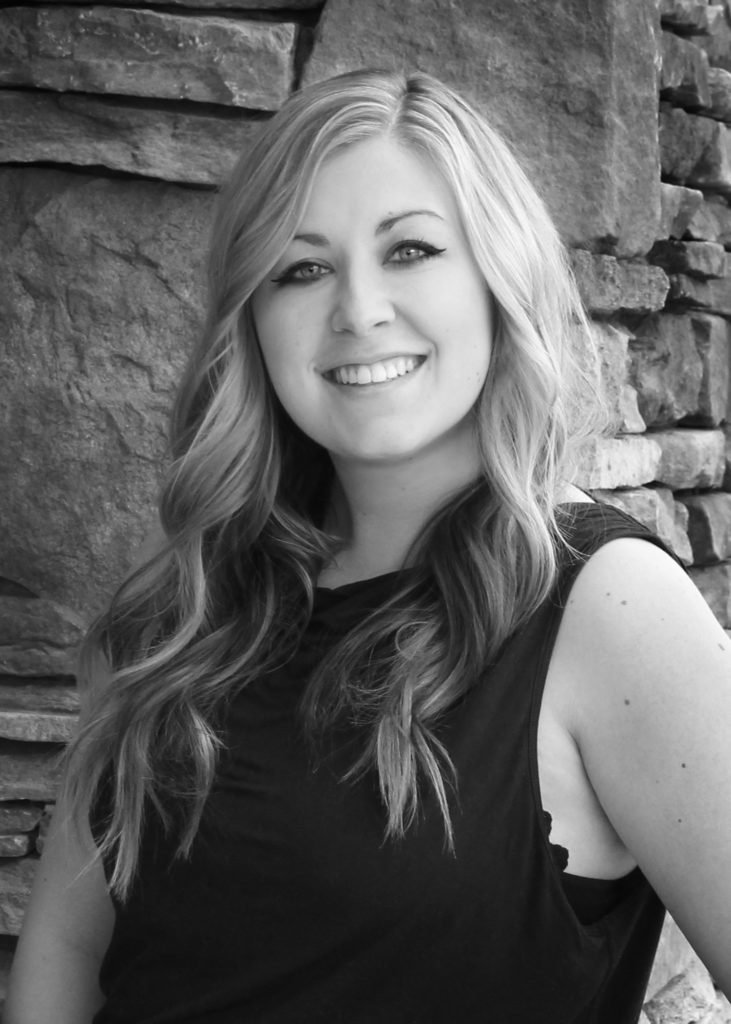 When Leah first started attending spin class she had no idea how much she would love it. She lives for the upbeat dance music, intense workout and overall atmosphere in the studio. Leah never imagined she would be on the lead bike being able to guide you through your ride, and now she wouldn't have it any other way. She loves being able to sweat it out in an intense 50 minute workout where you feel successful at the end of your ride. Leah loves that spin improves your physical and mental health, that you can forget your problems and leave it all on the bike. "It's not why you came, but what you came for and this is it"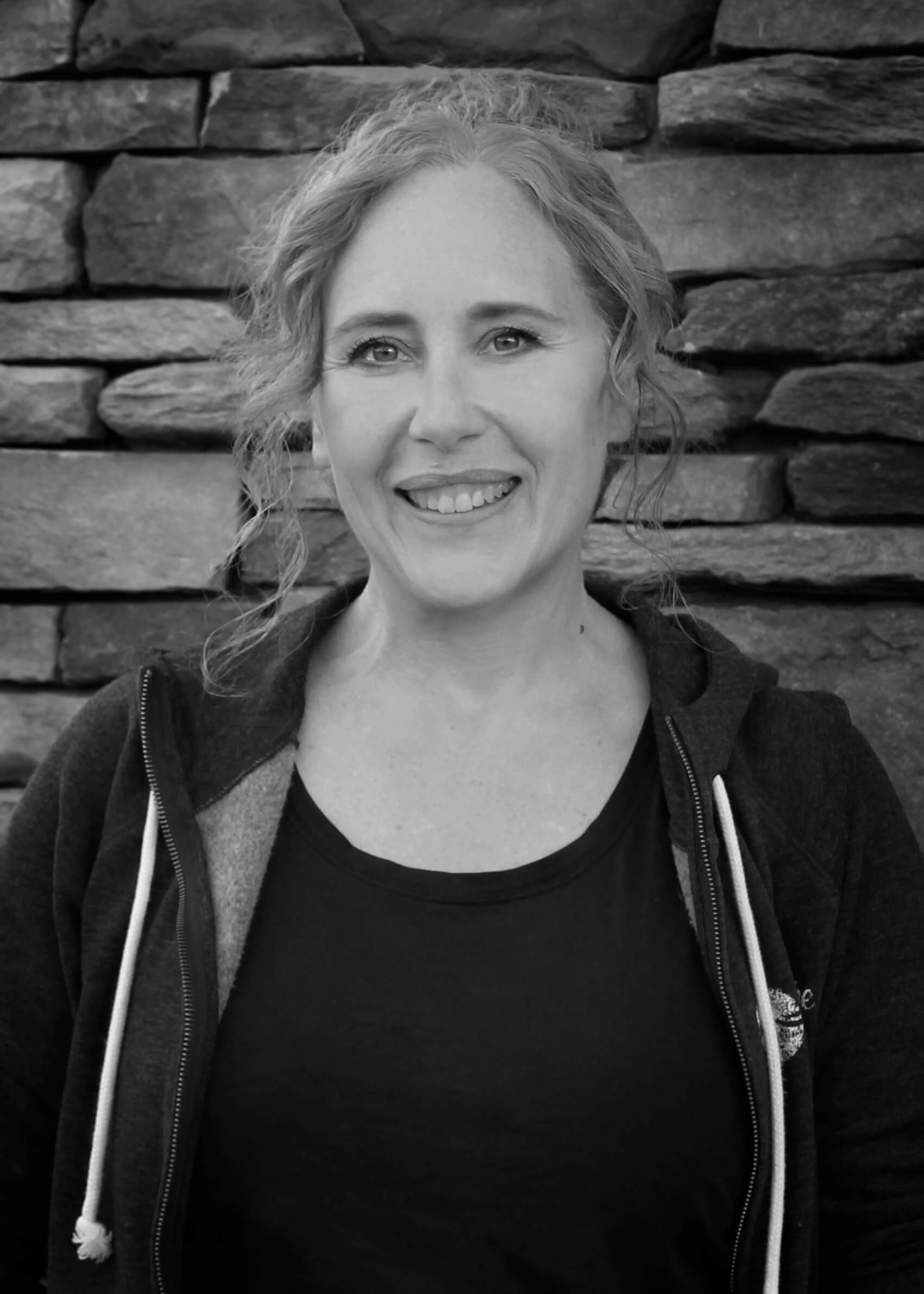 Tania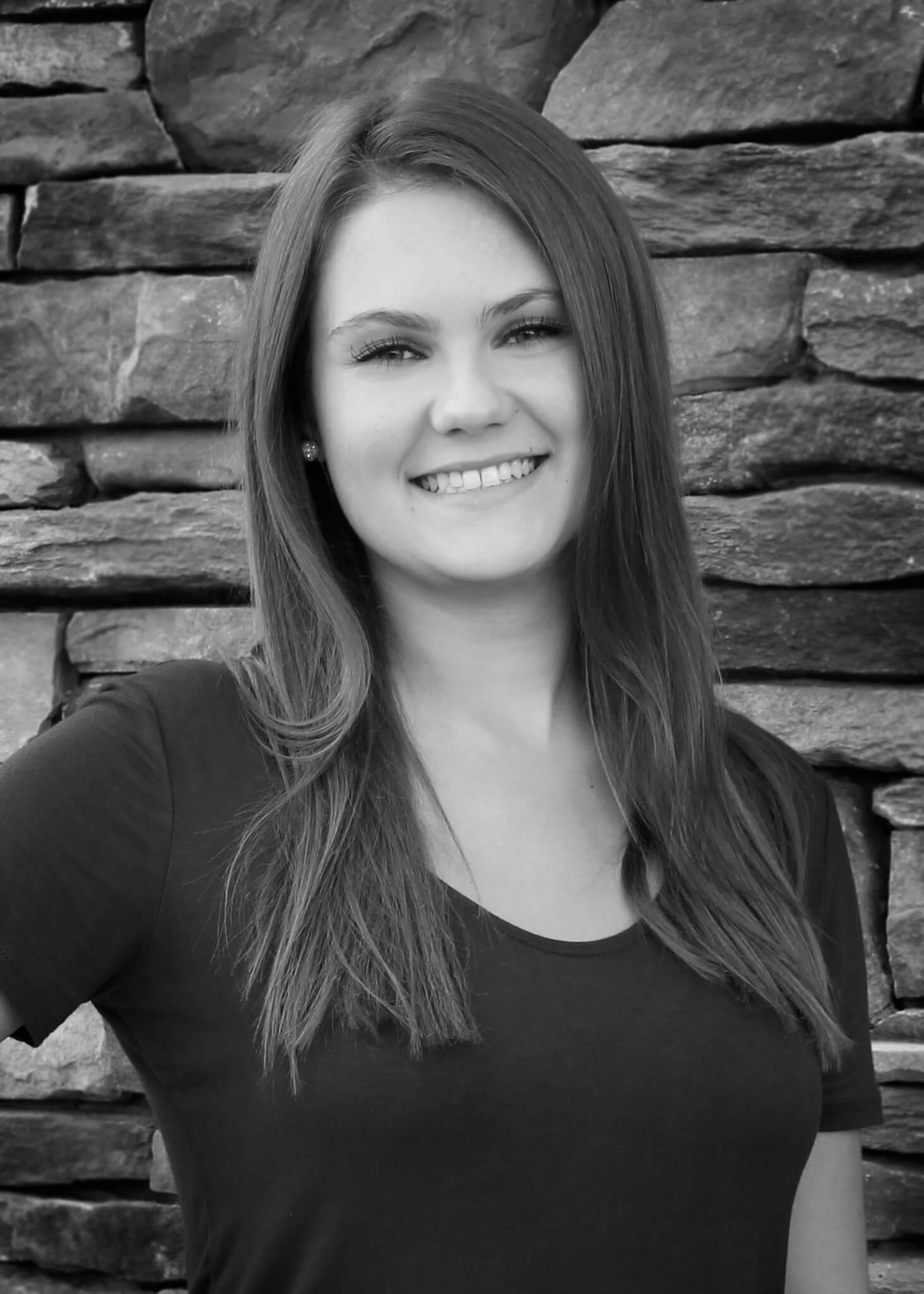 Jenna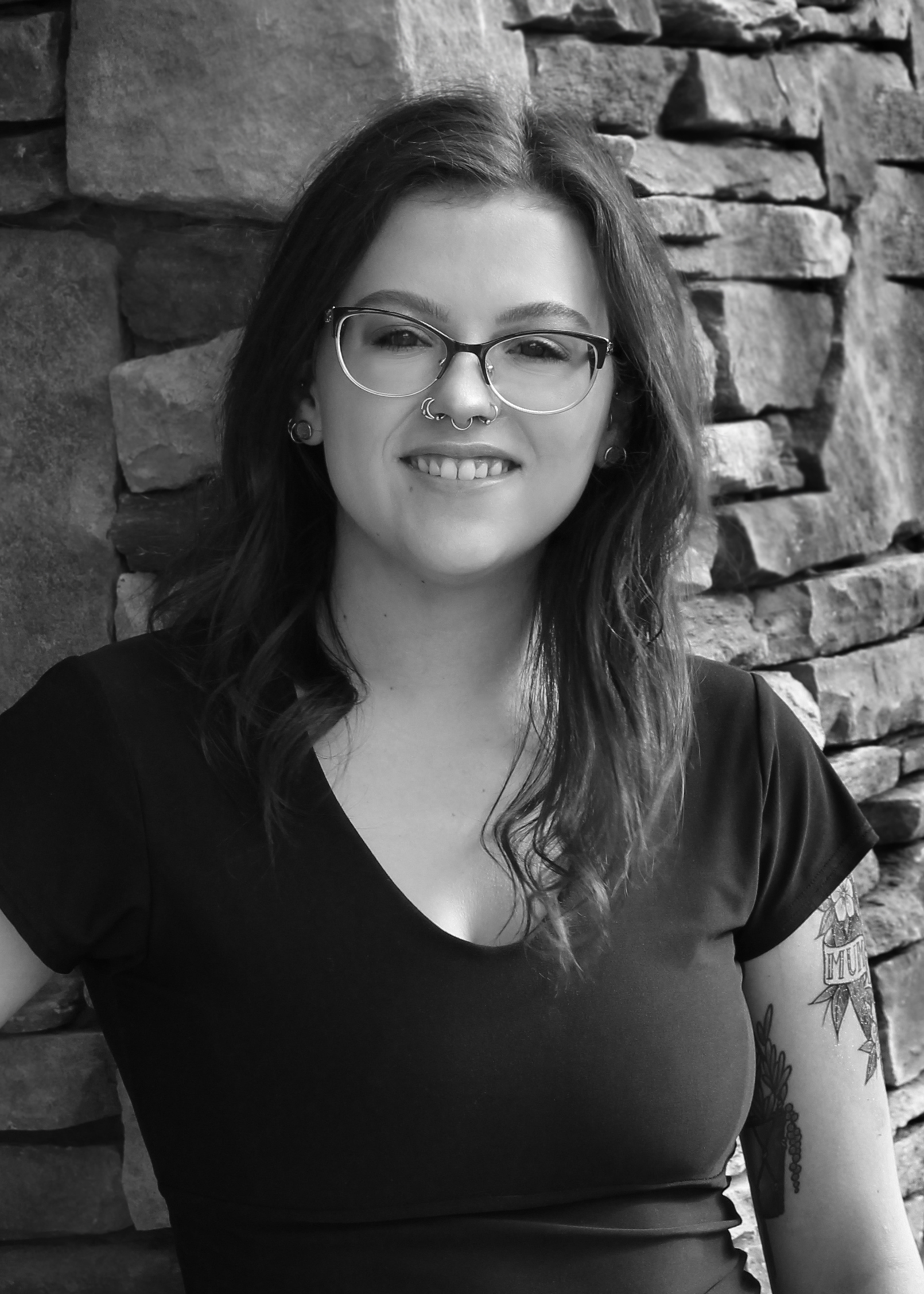 Ashleigh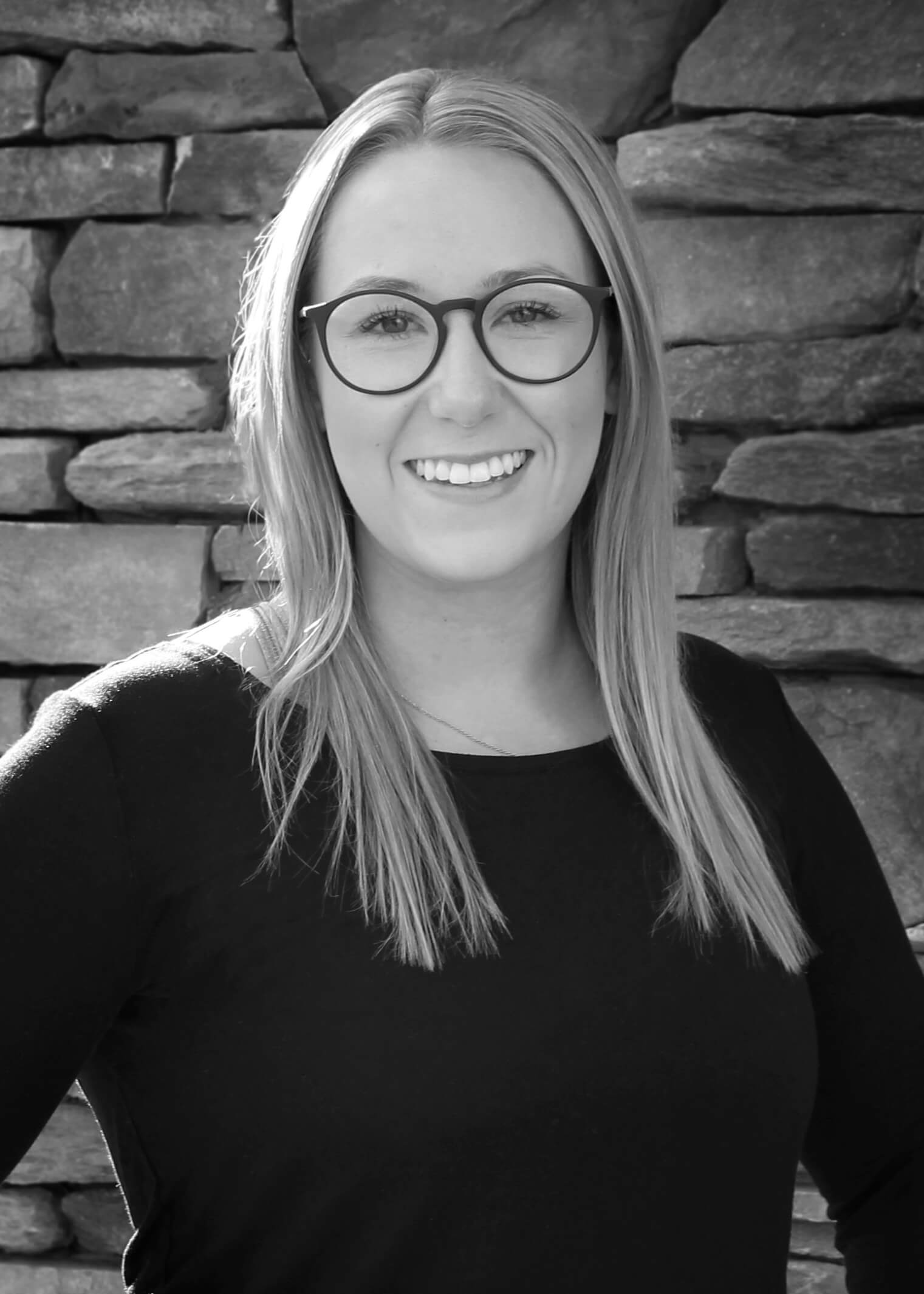 Danika