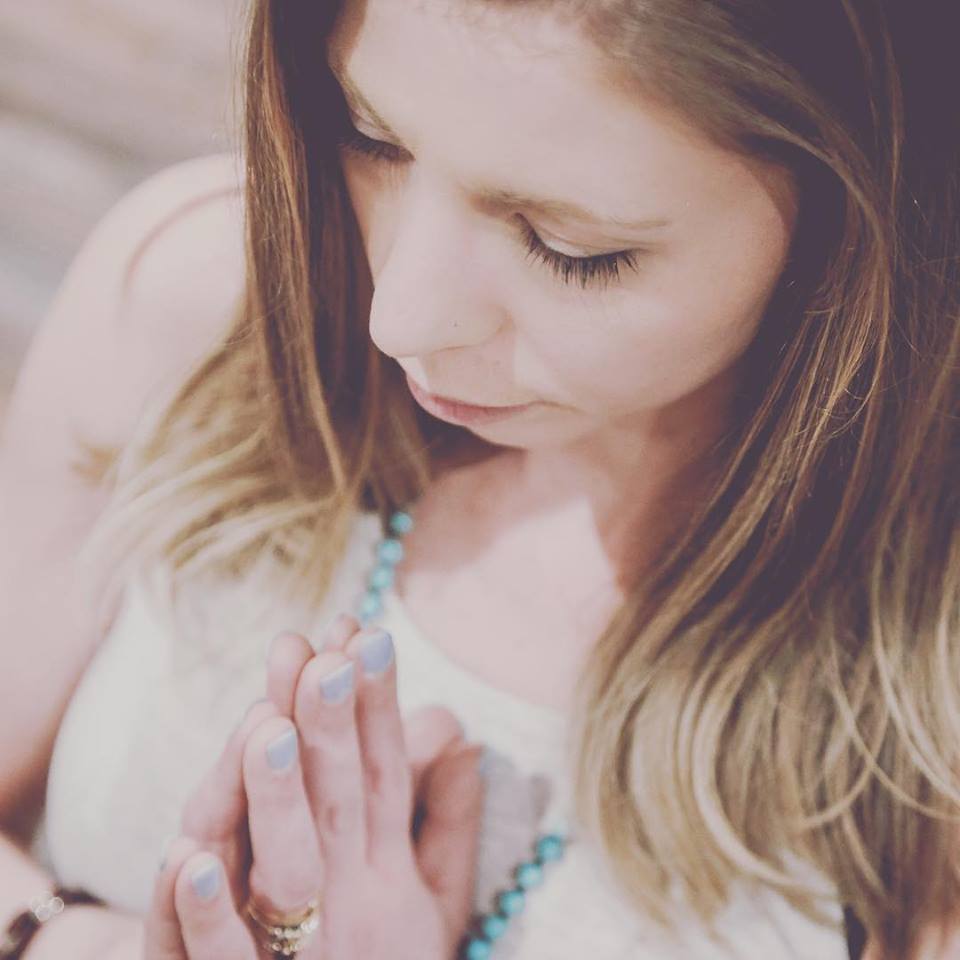 Lindsay Saville
E-RYT 500, YACEP.
Lindsay Saville is a Registered Yoga Teacher and a Continuing Education Provider with Yoga Alliance. She first took an interest in Yoga as a teenager and later discovered the healing qualities of the practice after suffering from a shoulder injury. Determined to learn more and inspired to share Yoga with others, she traveled to Mexico to complete her 200 Hour Yoga Teacher Training at the Yandara Yoga Institute in 2012. A few years later she began her 300 Hour Advanced Yoga Teacher Training with Empowered Yoga in Edmonton, which she completed in early 2018. This program included courses in Advanced Anatomy, Advanced Philosophy, Fascia and Myo-Fascial Release, Mind-Body-Energy, Movement Medicine, Rocket Yoga, Yoga for Athletes, Postures to Prayers, and Yoga Nidra, among others. Other Certifications include 100 Hr BEology Mindfulness and Meditation, SURFSET fitness, and Revkor. She has a passion for teaching with over 10,000 hours of teaching experience combined.
As one of the founders, operations manager, and lead instructor at Pure Vibe Studios, Lindsay is dedicated to meeting her students just as they are and helping them discover ways to become stronger physically, mentally and spiritually. She approaches teaching in the same way she approaches everything in life-wholehearted, with dedication and compassion. Anyone stepping into one of Lindsay's classes can expect to be welcomed, challenged, and empowered to achieve new levels of balance and strength both inside and out.
"I encourage you to move just a little different, to be just a little different"
Revkor
RevYOGA
RevMIX 1, 2 & 3
RevSPORT
RevFLOW
RevCOMBO
RevGLORE
SURFSET Fitness
SURFSET Balance
SURFSET Burn
SURFSET Build
SURFSET Blend
Yoga
200 RYT – Yandora
500 RYT – Empowered Yoga

Advanced Anatomy – Michelle Theoret
Advanced Philosophy  – Mathew Remski
Fascia and Myo-fascial Release – Michelle Theoret
Mind-Body-Energy – Michelle Theoret & Pamela Moskie & Sparrow Grace
Movement Medicine – Michelle Theoret
Yoga For Athletes – Michelle Theoret
Postures to Prayers – Michelle Theoret
Rocket Yoga – Danielle Murray
Yoga Nidra – Laeonie Gano
Meditation & Mindfulness – Michelle Theoret
Beology 100 Hrs Michelle Theoret

Ashtanga – Kino MacGregor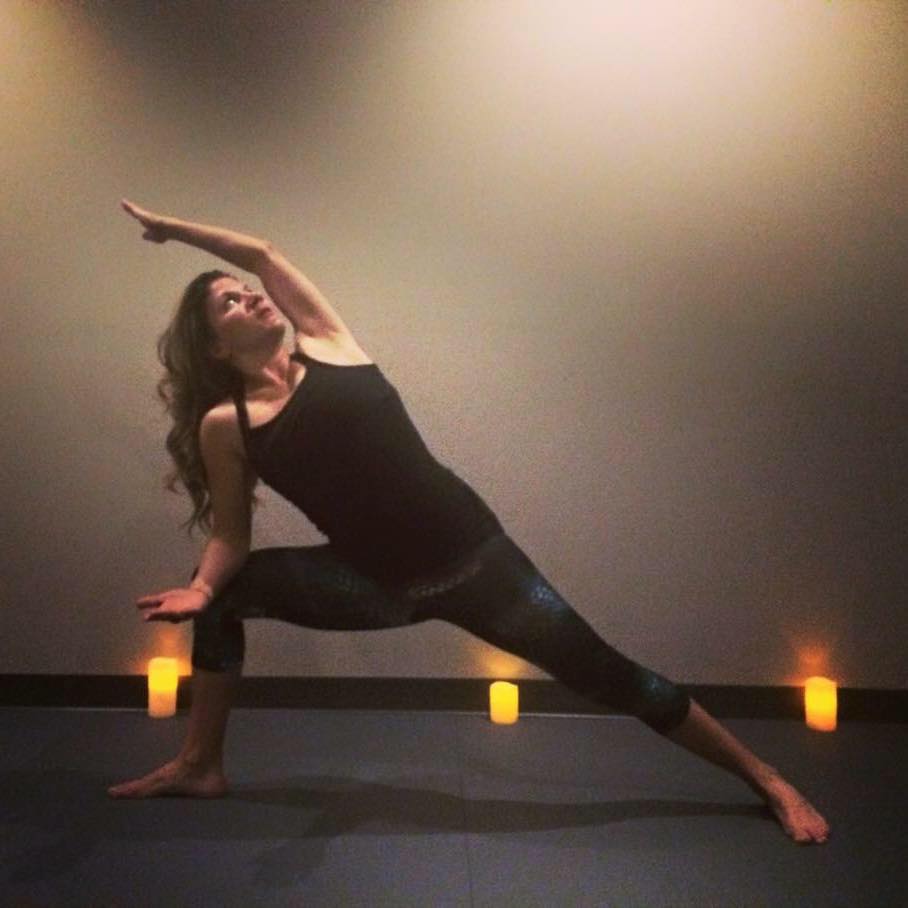 Daniela received her teaching certification in 2006 at the Sivananda Ashram Yoga Centre. Sivananda style is summarized in 5 points: Proper Exercise, Breathing, Relaxation, Diet and Positive Thinking/Meditation. Daniela enjoys traveling and learning various techniques and styles as her practice evolves. She focuses her classes on helping open the energy channels. She's hoping to motivate the lethargic and calm the over active.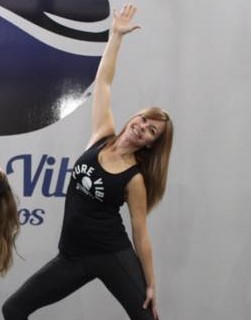 My yoga journey began about 20 years ago and in essence, has taught me how to remain grounded during this roller coaster called life!  I received my 200 hour teacher training through Gaiatri Yoga in Calgary.  From there, I have been fortunate enough to study my advanced teacher training in Bali, Indonesia and in Iceland!
Combining the physical postures of yoga with pranayama (breath work) and meditation, my teaching focuses on alignment and connecting the mind with the body and soul.  "Yoga is the human quest for remembering our true nature, our deepest selves".
If you were to ask me what to expect from one of my classes….I would reply like this:  Expect to meet yourself on your mat, exactly where you are.  Do not compare yourself to anyone in the room.  Be prepared to sink deep into your heart, to challenge your mind and to stretch your body.  All levels are welcome.
I hope to see you soon!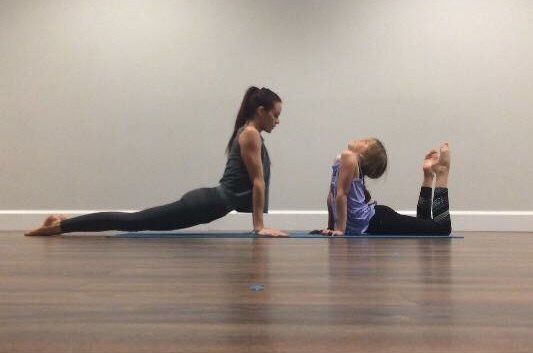 Ambrosia is a Registered Yoga Teacher (E-RYT-200) and Continuing Education Provider with Yoga Alliance. She obtained her 200-hr Yoga Teacher Certification at Lincoln Yoga Center with Sheila Palmquist under the lineage of the Himalayan Institute. Other trainings include Take 5 (Children's Yoga program), Yoga Nidra, Restorative Yoga, Yoga for Runners, Prenatal Yoga, Meditation, and Ayruveda. Ambrosia began practicing Yoga in 1996, and began teaching in 2014. Since that time, she has logged just over 1,000 teaching hours in various styles including Hatha, Prenatal, Postnatal, Children's Yoga, Adaptive/Chair Yoga, Meditation, Restorative, Yin, Yoga Nidra and Family Yoga. Prior to starting her career in Yoga, Ambrosia earned a degree in Psychology and worked in Social Services for 10 years, completed training with USA Gymnastics and worked as a Recreational Gymnastics Coach, and taught in a Pre-Kindergarten classroom for 3 years. She now enjoys devoting her time to studying Yoga and Meditation and sharing those lessons through her teaching.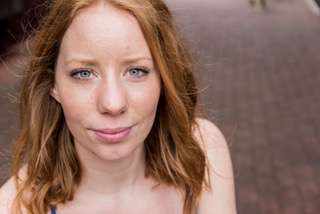 Born and raised in Saskatchewan I started practicing yoga in 2008. Like many others, I saw yoga as only a physical challenge at first. I used my practice as a way to keep my strength and flexibility after I had graduated and wasn't dancing as much. As I continued to practice I not only noticed my body changing but my mind as well, my strength began to grow and my mind became de-cluttered
In 2010 I traveled to Todos Santos and received my 200hr yoga teacher certification from Yandara Yoga Institute and in 2016 I received my Evaluation of Flow certification from Empowered Yoga. My extensive dance training has taught me body awareness, but my yoga training has taught me body appreciation and to appreciate all that life has to offer.
"It is though alignment of the body that I discovered the alignment of my mind, self, and intelligence." -B.K.S. Iyengar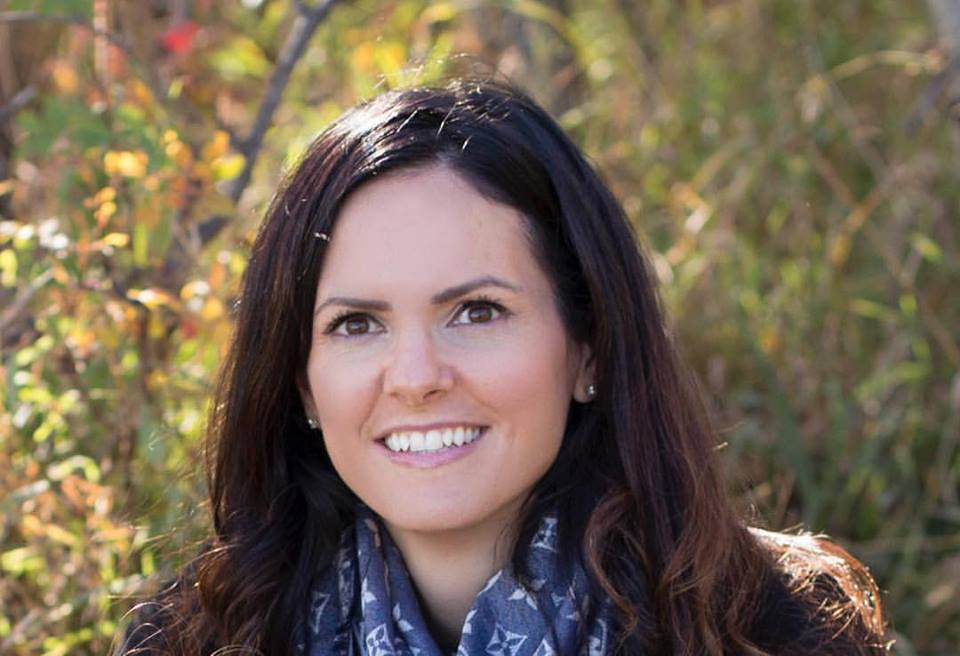 As a resident of Lloydminster all her life Linsey began her yoga journey in 2009 with a need and curiosity for deeper self discovery. She soon began to feel a freedom of body and mind she never encountered anywhere else. Two years later her passion for yoga and a need for a more permanent change in her life took her to Bali, Indonesia where she received her 200 Hr YTT with Radiantly Alive. As she realized everything in the world constantly changes there is one thing that always remains the same, the true self. She loves helping others within their practise and growing together in awareness and understanding.
200 Hr YTT of course and PFIC AYF-1 (Aerial Yoga Fitness)
Continuing Education with Empowered Yoga, Yoga Nidra and Restorative Yoga.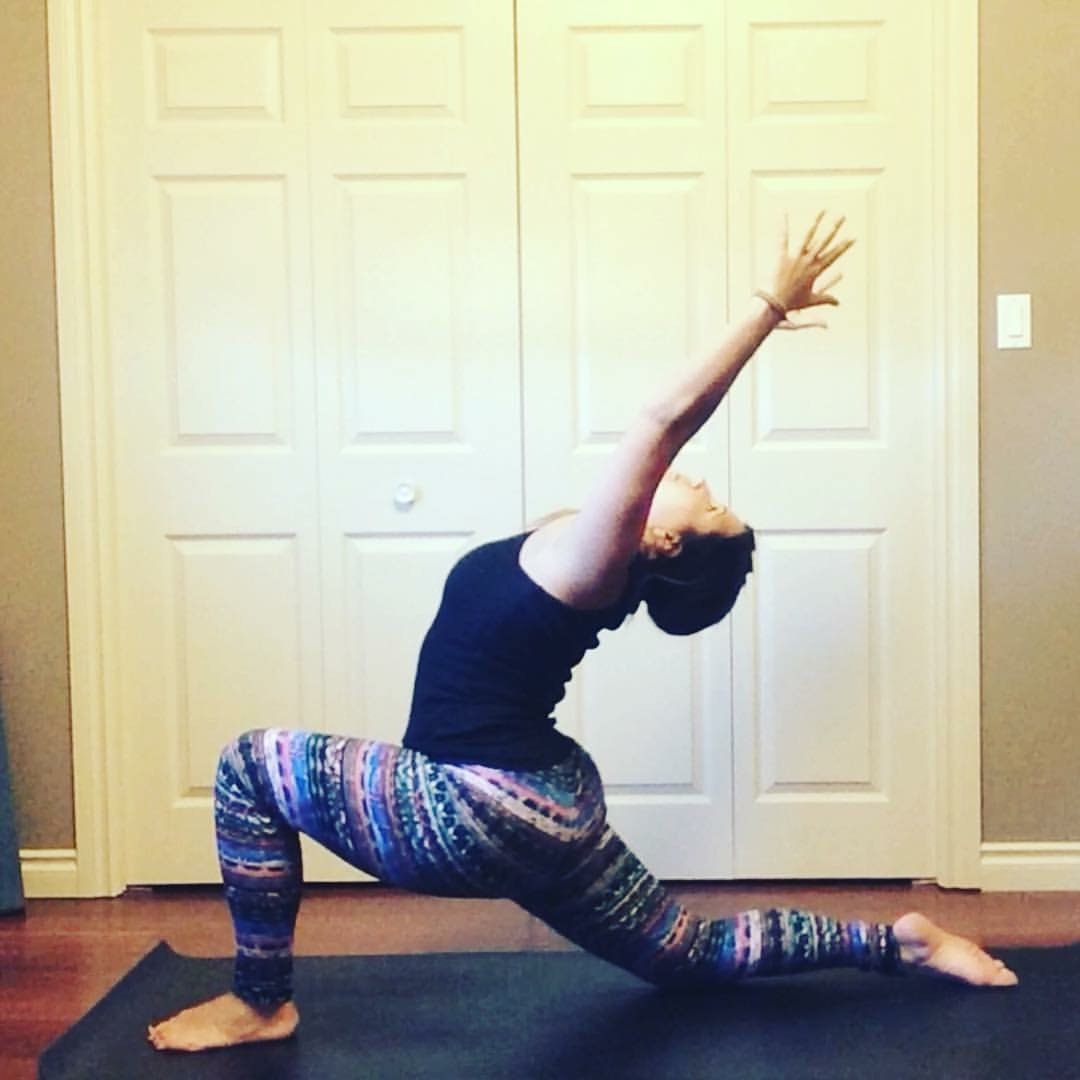 Kirsten began practising yoga in 2012 when she was living in Chiang Mai, Thailand. Her first encounters of yoga were with different teachers from all over the world. Their new perspectives challenged and inspired her so much that she immediately decided she wanted to share this amazing gift with as many people as she could. When she moved home to Lloydminster she continued to learn and grow her practise, both in studios and at home. She continued to seek out new perspectives by regularly connecting with different yoga teachers and in January 2016, she travelled to Goa, India to become a certified yoga instructor. She was trained in a variety of styles, including Ashtanga Vinyasa, Hatha and Yin with a focus on meditation and pranayama.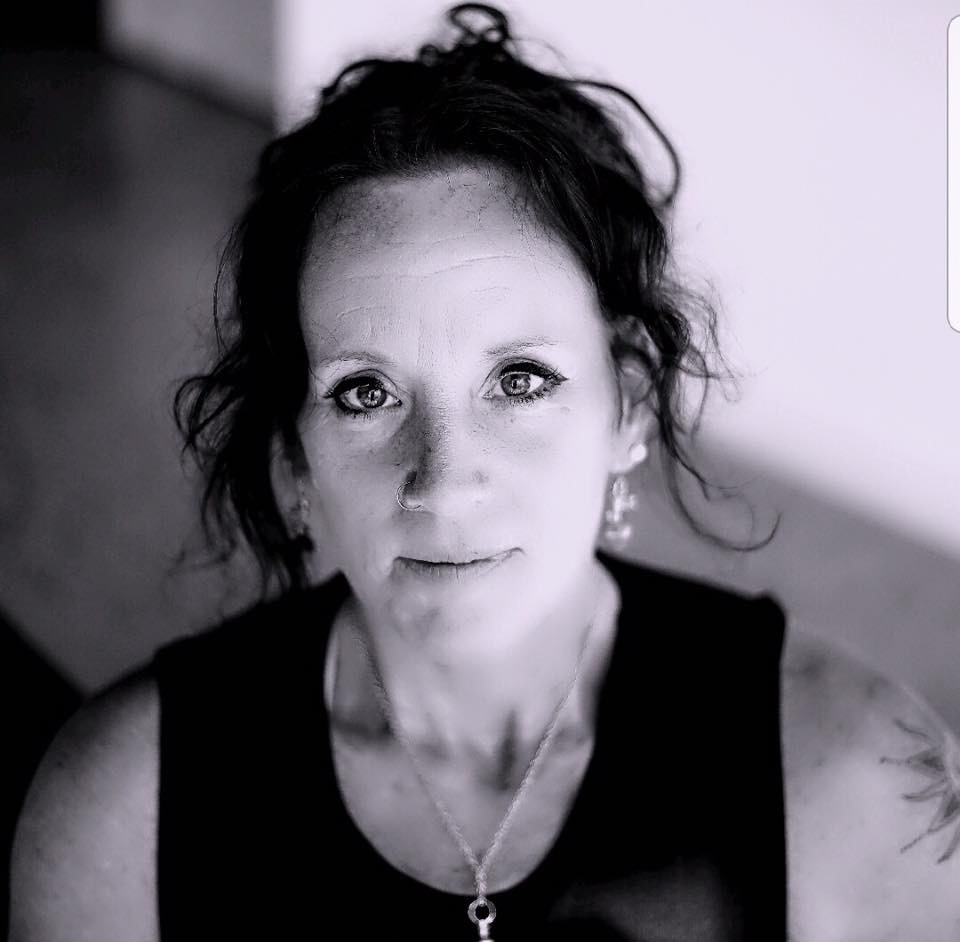 My personal practice is Restorative and Therapeutic Yoga. My goal is to make Yoga accessible to all ages and all bodies. As a Reiki master I truly believe in the mind, body and soul connection. Once we quiet the mind we can hear the messages from our body and begin to heal ourselves on all levels.
Paula completed her 200HR Yoga Teacher Training through Empowered Yoga
Rikki Ducharme was certified in 200 hour RTY with Yandara Yoga Training institute in Baja Mexico July of 2014. However, she found her first Yoga class and studio in Calgary, Alberta in 2003 and fell in love with the practice. The studio was an Ashtanga Yoga studio and fit extremely well with her active personality. Through the practice of Yoga, she discovered how patience, discipline and love can transform not only your body but your spirit. Now, she practices traditional Yoga, meditation, Yin Yoga, and hot Yoga and is constantly discovering how Yoga can change and enhance your life.
It has always been in Rikki's nature to want to help others. After becoming certified in Reflexology she discovered, in her clients, that what they really needed was someone they could trust. Becoming a Reiki Master/Teacher amplified her ability to help others and once certified as a Yoga instructor, Rikki incorporated all her teachings together, building Yoga classes that are truly unique and have the client's best interest in mind. Whether it be a reiki session or Yin Yoga class, the atmosphere is one of pure mindfulness and warmth.
A certified 200 hr RTY, reiki master/ teacher, reflexologist.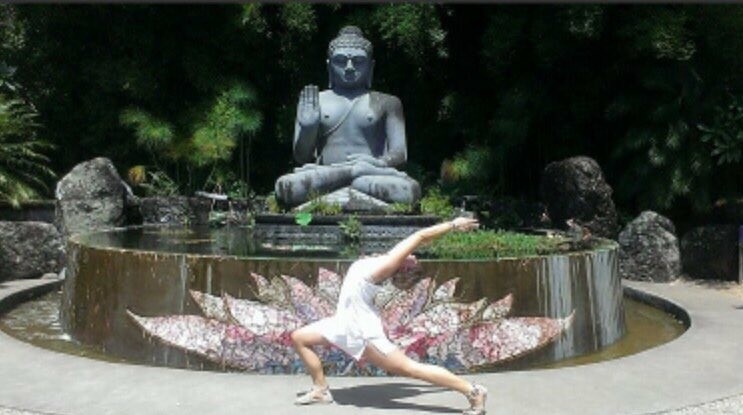 Originally from Calgary, my yoga journey started in 2010. I began practicing at my local studio and not long after was offered the position of receptionist. From there I completely fell in love with everything yoga and healthy living. Discovering endless possibilities within myself and truly learning how to love and be gentle with oneself is what drew me to eventually become an instructor in 2012. After completing my training my enthusiasm kept growing. I wanted as much knowledge as I could find, and this drive to learn, I believe, is so important to feeling and staying young. In my career as a yoga instructor I've lived and travelled in New Zealand, Australia, Indonesia and India. Back on home soil now the driving force in my life is to spread light and love and share the knowledge and experiences given to me with others. It's not about fitness or flexibility, it's about learning who you are and what you are truly capable of. ANYTHING IS POSSIBLE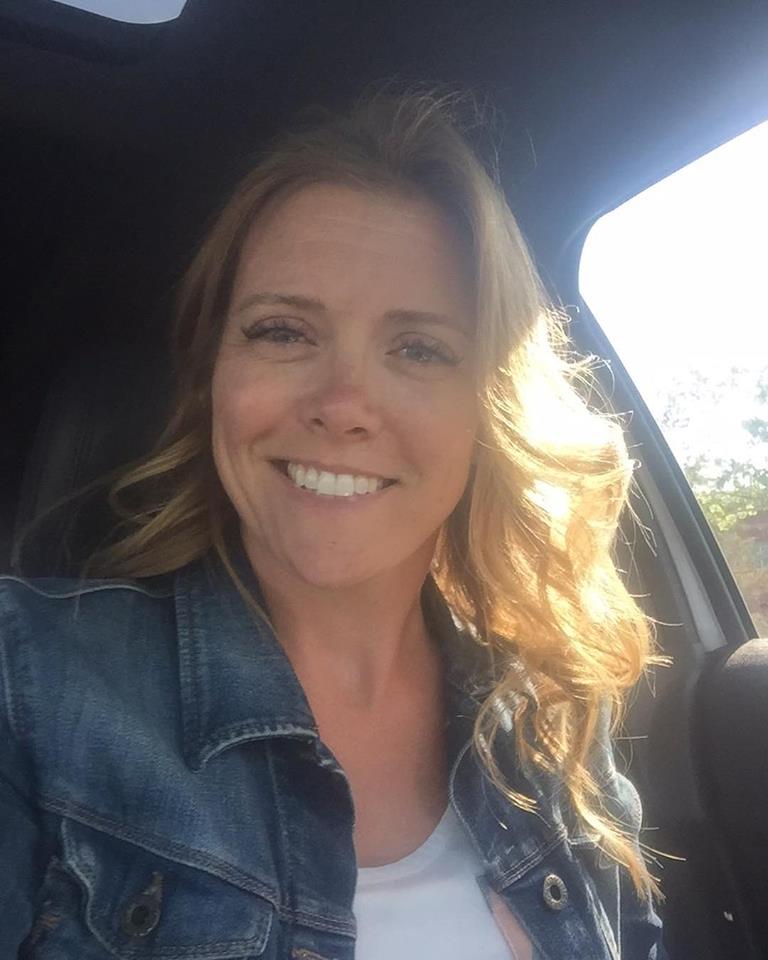 I feel like yoga found me….I didn't know I was looking for it. I started with meditation when I was going through a tough time in my life, but didn't know at that time it was part of yoga. I believed yoga was only on the mat, the physical practice of yoga. I mostly did CrossFit, boot camps and weight training and thought yoga would be no problem. I quickly found out how different they are. Being competitive I always felt I needed a hard sweaty workout every time but I am learning on and off the mat how important it is to just be. Constantly searching for a balance. I love to share what I learn, and love to learn, so teaching yoga is perfect, every class you have an opportunity to do both.
I completed my 200 hour training in December 2017 through Oasis and because I love to learn decided to continue on into more training. I'm currently taking my 300 hour through Empowered Yoga.
I look forward to sharing my yoga journey with you.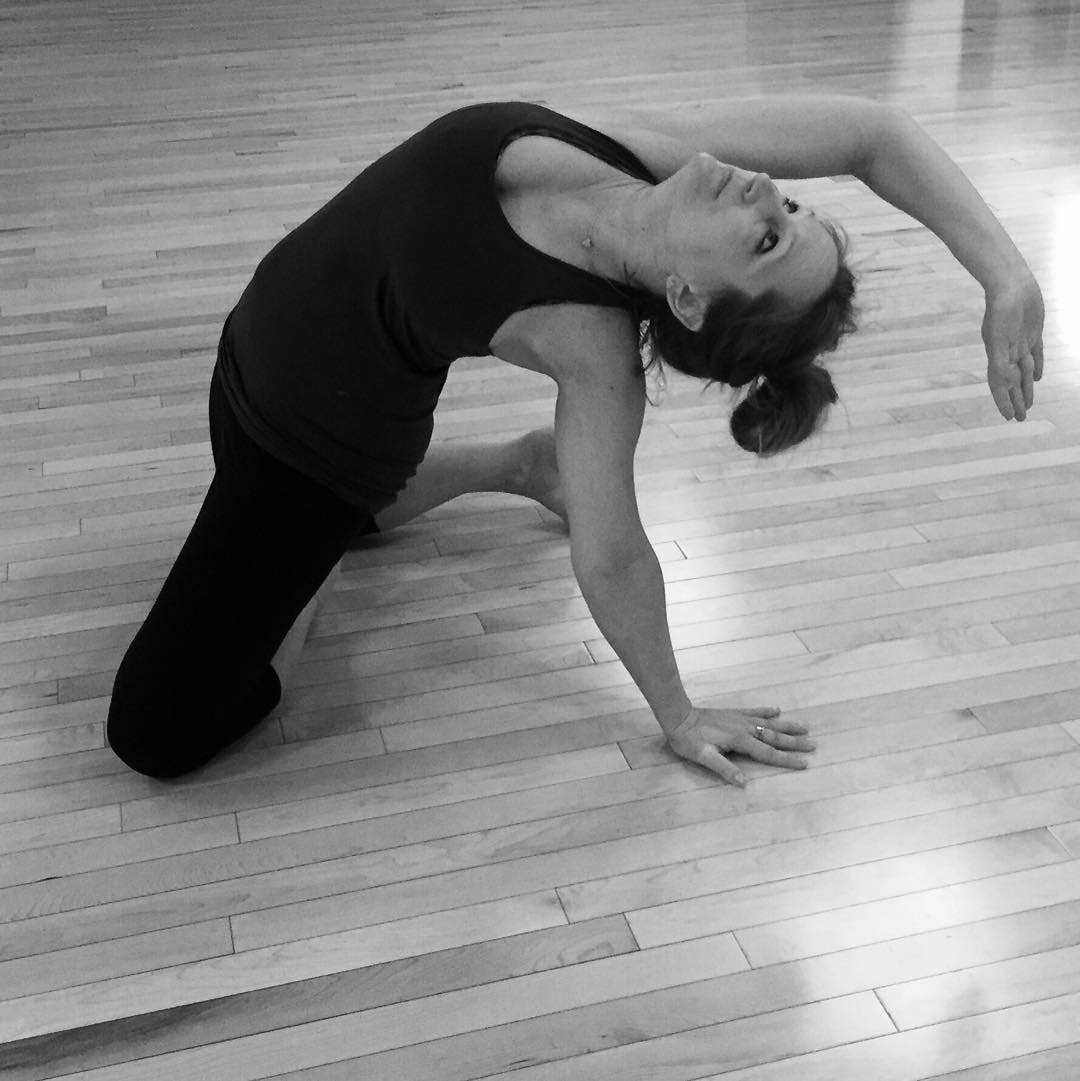 I am a certified Can Fit Pro and AFLCA group fitness instructor/personal trainer. I am addicted to the natural endorphin high my classes bring!!
I am certified and have been teaching Turbokick for about 7 years now. This class is a fun, high impact cardio class with tons of punches and kicks to burn major calories and keep the core solid and strong! I am also certified and have been teaching PiYo for about 1 1/2 years now. I love the strength and flexibility this class brings. Huge benefits to the body strength wise but maintaining major flexibility which is so important. This class is a combination of Yoga and Pilates and it is amazing!
Check out PiYo or Turbokick on Youtube to see what we do in class and what its all about!!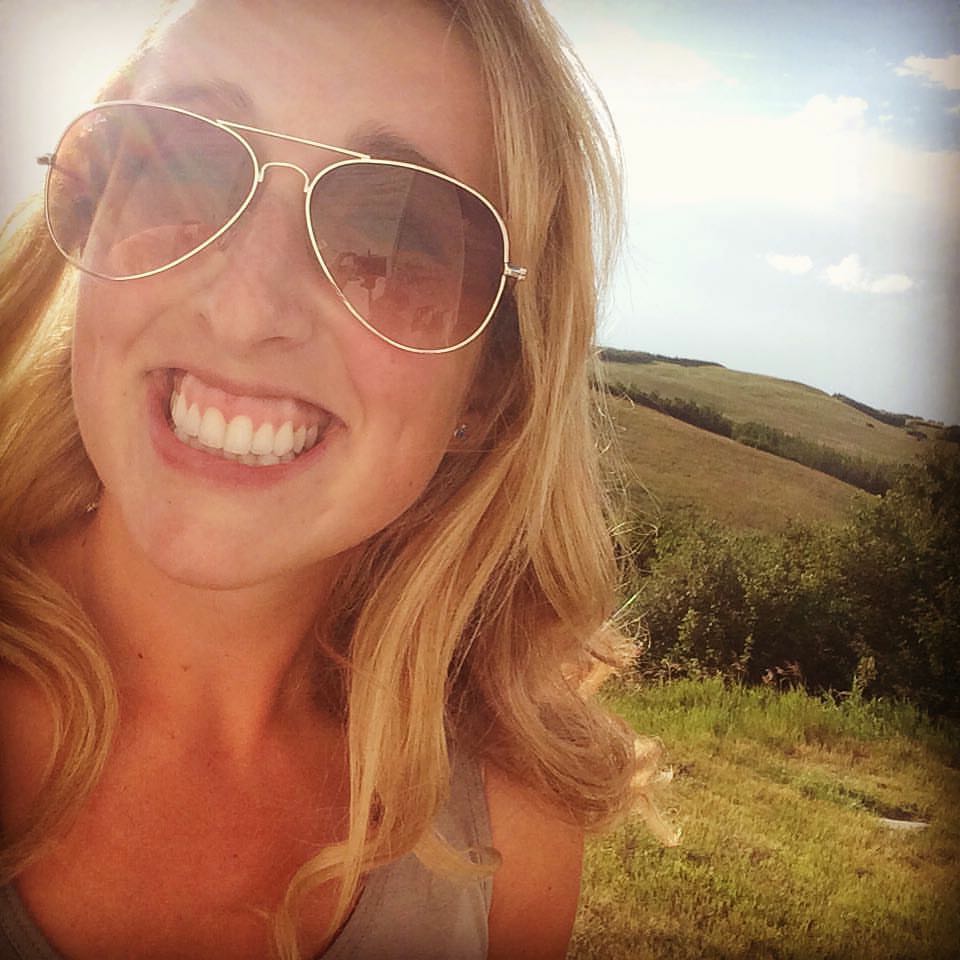 When I first started Revkor I instantly fell in love with everything about it! I loved how I felt after completing workouts and loved the strong community that Pure Vibe had. I'm honoured to be able to share my experiences, passion and all the many benefits of Revkor with others through teaching at Pure Vibe!
I am passionate about teaching others and helping them find success and the confidence to crush their goals! I also enjoy running. I run half marathons whenever and wherever I possibly can!
I am very excited to start my new journey of teaching Revkor at Pure Vibe! Looking forward to seeing you on the bands!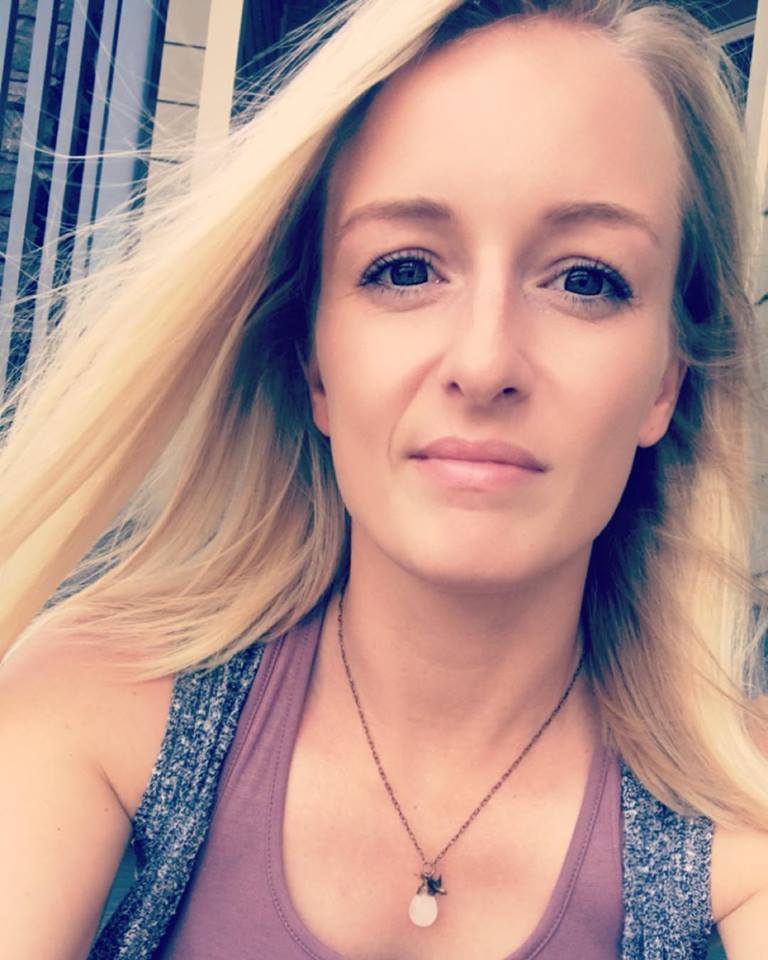 Why Revkor? I fell in love with these workouts right away. They quickly become addicting and there's always room to challenge yourself. Being such a well developed system and sequences, I knew I wanted to dive in deeper. Not only that, but the atmosphere at Pure Vibe is so welcoming and refreshing. I'm so excited to be a part of this and share these amazing work outs with you all! I have a young active family and believe we all need to set goals, stay motivated and have fun doing it! Look forward to seeing you at the bands !!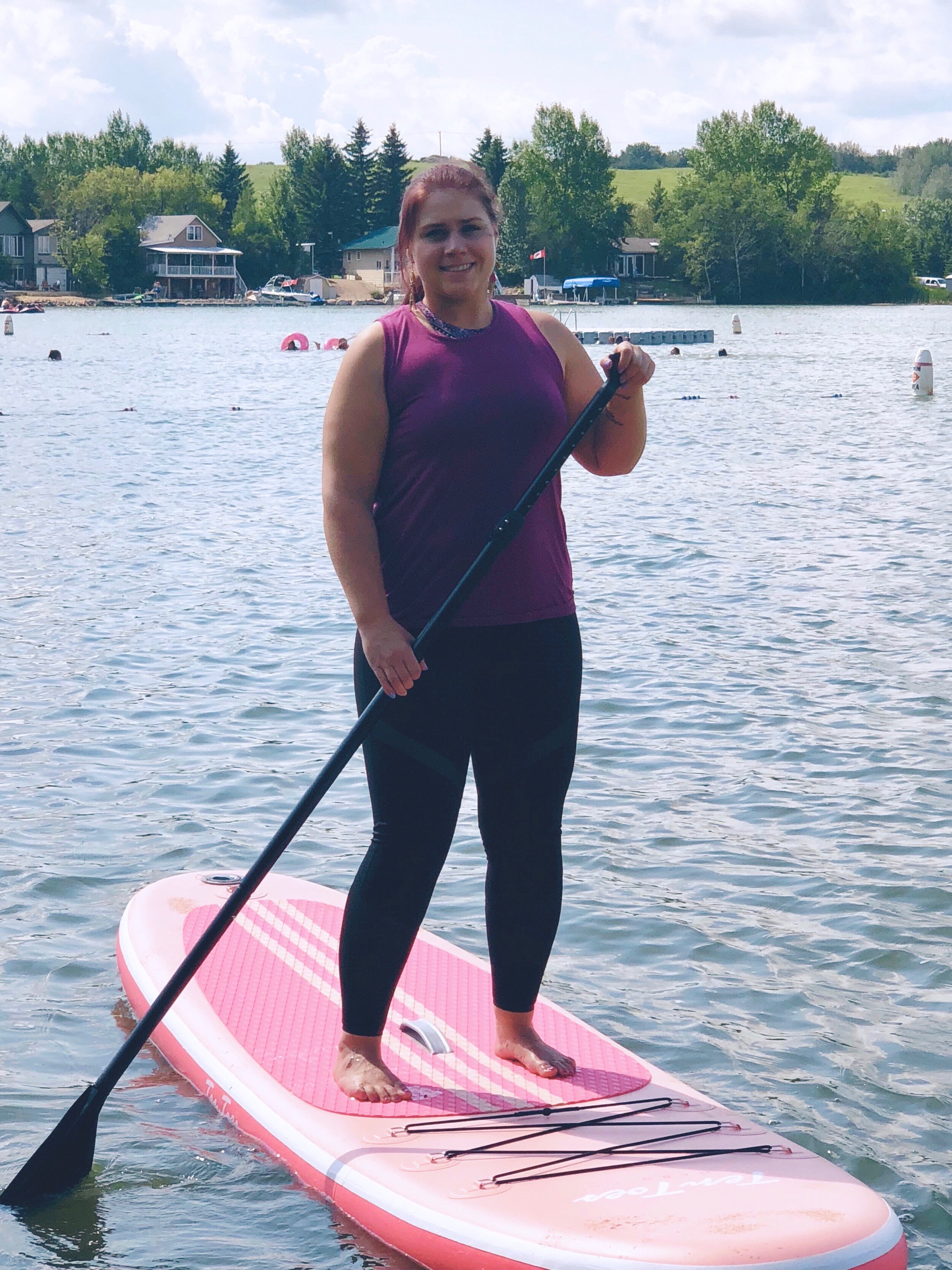 I have been a part of the pure vibe community for 3 years now and fell in love with the atmosphere and the unique classes offered. When the opportunity came along to join the vibe tribe it was an easy decision to make as it compliments my career as a kinesiologist and personal trainer. I love teaching Surfset because it offers everyone a challenging and fun workout that you can customize to each individual's skill level. It offers two work outs in one because your body is subconsciously working to maintain your balance while you are working isolated muscle groups in class. It's  also a great way to dry land train for a variety of water sports when we are stuck indoors for cold Alberta winters.  All are welcome in surf and I invite everyone to shake up their routine and to test out their balance!
Around the Studio
Pictures from around the studio